Description
Our opinions of and advice to the world. Updated whenever we get around to it.
Comments and suggestions can be sent to:
Dana -
virtual_zero@hotmail.com
Bob -
bobtheright@hotmail.com
Syndicate this site:
Atom
RSS
Latest Posts
The Stink Over Undercover Cops
- Dana
On Chinese Goods
- Dana
Tweaking The Template
- Dana
If I Posted...
- Dana
On Automobiles
- Dana
The Grim Endpoint Of Public Healthcare
- Dana
My Idea: Club His Sorry Ass
- Dana
Robbed Again
- Dana
Nothing To See Here
- Dana
Finally Got Backlinks Working
- Dana
Links
Our Sponsors
Miscellaneous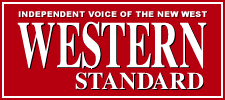 Privacy Policy
This work is licensed under a
Creative Commons License
.

Monday, August 27, 2007
The story of the undercover cops during the recent North American summit has
caused quite a stink
over at The Western Standard.
First off, I haven't watched the video or followed the story much at all but it seems that some folks are in a stink for the simple reason that undercover cops were embedded within the protesters to begin with.
There are a lot of good reasons to embed police within a protest and none of them have anything to do with spying or other such nonsense.
The two primary reasons officers are usually embedded with a protest are:
- To 'lead' the protest on it's route/march. The crowd will simply follow the people in the lead so by doing this the police can have a group of marchers walk around in circles for hours (and stay out of trouble) and no one is any the wiser.
- Similar to the first item, a crowd will not come into close contact with the police (in most cases anyways) unless those in the lead do so first. If the lead protesters stay back from the police so will the crowd.
Labels: Canada
As most of you are aware Chinese companies have been having some quality control problems as of late. The fact that some products they are manufacturing have quality issues really isn't terribly surprising on many levels.
What bothers me are
the excuses
put forward by government officials. China for all intents and purposes is one massive cartel, controlled by a few for the benefit of a few.
Regardless, anyone with common sense knows that a government that doesn't care about it's own people is not going to have a lot of concern to the well-being of foreigners. That being the case, any company that slaps it's name on a product is ultimately responsible for the quality of that product.
And let's be honest with ourselves, it is just as easy to produce crap in Canada as it is in China.
Labels: International
Friday, August 24, 2007
So I'm sitting here tweaking the Blogger template with the thought I might start blogging a little bit after a very long hiatus. Sweet suffering Google has changed Blogger a lot since I last poked around. The pages are now dynamically generated which creates some opportunities to add a few neat features to the blog. Then again, that would take time which I'm not exactly sure I have much of these days.
Regardless, I'll be updating the right sidebar, removing any dead links and making a few minor adjustments to the template. Nothing major.
Sleep tight.
Labels: Miscellaneous