Description
Our opinions of and advice to the world. Updated whenever we get around to it.
Comments and suggestions can be sent to:
Dana -
virtual_zero@hotmail.com
Bob -
bobtheright@hotmail.com
Syndicate this site:
Atom
RSS
Latest Posts
The Stink Over Undercover Cops
- Dana
On Chinese Goods
- Dana
Tweaking The Template
- Dana
If I Posted...
- Dana
On Automobiles
- Dana
The Grim Endpoint Of Public Healthcare
- Dana
My Idea: Club His Sorry Ass
- Dana
Robbed Again
- Dana
Nothing To See Here
- Dana
Finally Got Backlinks Working
- Dana
Links
Our Sponsors
Miscellaneous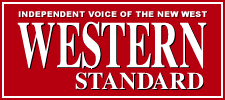 Privacy Policy
This work is licensed under a
Creative Commons License
.

Friday, October 28, 2005
Some men are better than others:
Obviously if you are reading this then I have died in Iraq. I kind of predicted this, that is why I'm writing this in November. A third time just seemed like I'm pushing my chances. I don't regret going, everybody dies but few get to do it for something as important as freedom. It may seem confusing why we are in Iraq, it's not to me. I'm here helping these people, so that they can live the way we live. Not have to worry about tyrants or vicious dictators. To do what they want with their lives. To me that is why I died. Others have died for my freedom, now this is my mark.
Cpl. Jeffrey B. Starr died on April 30th, several months after he wrote the passage quoted above in a letter to his girlfriend.
It would seem hard to do but check out how the NY Times used the passage to
slander the memory of a fallen soldier
.
Any man who would give his life in the service of others deserves our everlasting gratitude. Any man who would insult the other's memory... what he deserves I'll leave up to you.
[Via
Tim Blair
]
crossposted to The Shotgun
Tuesday, October 25, 2005
At around 1:30pm today I saw that Iraqi voters had passed the draft constitution with about 80% voting in favour of it's passage. Naturally I wanted to check out the reports and the following screenshots are what I saw...
CBC
The Globe And Mail
BBC
CNN
Considering that all of these media outlets claim that they provide their viewers with the "big picture" it seems odd that this story isn't given the prominance it deserves. Don't these same media outlets give prominance to nearly every negative event that occurs in Iraq?
Sadly even if Iraq turns out to be a successful democracy, most people will never know how sad and pathetic the coverage of events there have been.
crossposted to The Shotgun
Friday, October 14, 2005
It really is a simple question isn't it? My own opinion is that the various scientific and economic Nobels still do a good job of recognizing significant achievements in their fields.
Oh the other hand, the Nobels for peace and literature are nothing but a complete shambles and an insult to legacy of the awards. Yesterday, Harry Pinter was honoured with the Nobel prize in literature. As The Globe
says
:
The 75-year-old British playwright, poet, screenwriter, actor and, in the words of one biographer, "permanent public nuisance" made his presence felt on the English stage in the late 1950s and early 60s in a series of plays in which characters are permanently at a loss for words and where communication failure is endemic.
And what has Pinter done lately? Well nothing unless you count:
Even though Mr. Pinter was diagnosed with cancer of the esophagus in 2002, he remained an active opponent of the Tony Blair-George W. Bush alliance after the 9/11 attacks.

In an interview with The Globe and Mail in October of 2001, he said that what happened on 9/11 "didn't come of the blue. It was an act of retaliation against a background of a whole tapestry of U.S. power and manipulation of power throughout the world for many years."

His anti-war, anti-Bush views increased in volume and vitriol with the war in Iraq in March of 2003. In accepting an honorary doctorate from Turin University in Italy, Mr. Pinter compared his "personal nightmare" of cancer with "the infinitely more pervasive public nightmare -- the nightmare of American hysteria, ignorance, arrogance, stupidity and belligerence . . ."
I see...
So now the Nobel Prize in literature is given based on how much you opposed the war in Iraq and not based on any type of recent literary achievement?
I'm not even going to bother complaining about the Nobel Peace prize.
crossposted to The Shotgun
Thursday, October 06, 2005
The distinguished editors here at canadiancomment insist that you read
this article
by Bruce Bawer.
Now go!
Update @ 1:31pm
[Via
Zacht Ei
]
Wednesday, October 05, 2005
First
poor Piglet gets banned from an office
in Britain and now some bonehead is telling us that
the English flag is offensive to Muslims
:
British prison officers who wore a St. George's Cross tie-pin have been ticked off by the jails watchdog over concerns about the symbol's racist connotations.

The pins showing the English flag -- which has often raised hackles due to its connection with the Crusades of the 11th, 12th and 13th centuries -- could be "misconstrued," Chief Inspector of Prisons Anne Owers said in a section on race in a report on a jail in the northern English city of Wakefield.

...

Chris Doyle, director of the Council for the Advancement of Arab-British Understanding, said Tuesday the red cross was an insensitive reminder of the Crusades.

"A lot of Muslims and Arabs view the Crusades as a bloody episode in our history," he told CNN. "They see those campaigns as Christendom launching a brutal holy war against Islam.

"Muslim or Arab prisoners could take umbrage if staff wore a red cross badge. It's also got associations with the far-right. Prison officers should be seen to be neutral."

Doyle added that it was now time for England to find a new flag and a patron saint who is "not associated with our bloody past and one we can all identify with."
Oh my freaking God!
Is there no end to this foolishness? Aren't Muslims supposed to accept the laws and customs of the places they visit and settle?
How about this for Mr. Doyle... before anyone even considers scrapping the English flag Muslims must first:
1) remove the cresent from all of their national flags,
2) reinterpret all aspects of their faith that encourages/minimizes/justifies the conquering of people of other faiths,
3) apologize for the 400 years of conquest and slaughter that preceded the crusades, and
4) return all formerly Christian (i.e. right-wing and/or neo-con if you will) lands conquored by Muslims.
What's fair is fair.
Once you take care of that, get back to us.
Monday, October 03, 2005
Media bashing is one of my favourite hobbies these days and who can really blame me. On Friday we were treated to Walter Cronkite telling us how
he is much more intelligent than the general public
and a few days later we were treated to Dan Rather telling us how
great the Hurricane Katrina coverage was
.
Mark Steyn
sums up Dan Rather's and his cohorts stupidity best
:
Yet Hurricane Dan professed himself delighted with his successors. "They took us there to the hurricane," he told Larry. "They put the facts in front of us and, very important, they sucked up their guts and talked truth to power."

Er, no. The facts they put in front of us were wrong, and they didn't talk truth to power. They talked to goofs in power, like New Orleans' Mayor Nagin and Police Chief Compass, and uncritically fell for every nutso yarn they were peddled. The media swallowed more bilge than if they'd been lying down with their mouths open as the levee collapsed. Ten thousand dead! Widespread rape and murder! A 7-year-old gang-raped and then throat-slashed! It was great stuff -- and none of it happened. No gang-raped 7-year-olds. None.

Most of the media are still in Dan mode, sucking up their guts and congratulating themselves about what a swell job they did during Katrina. CNN producers were advising their guests to "be angry," and there was so much to get angry about, not least the fact that no matter how angry you got on air Anderson Cooper was always much better at it. And Mayor Nagin as well. To show he was angry, he said "frickin'" all the frickin' time so that by the end of a typical Nagin soundbite you felt as if you'd been gang-fricked. "That frickin' Superdome," he raged. "Five days watching dead bodies, watching hooligans killing people, raping people."

But nobody got killed by a hooligan in the Superdome. The problem wasn't rape and murder, but the rather more prosaic lack of bathroom facilities. As Ben Stein put it, it was the media that rioted. They grabbed every lurid rumor and took it for a wild joyride across prime time. There was a real story in there -- big hurricane, people dead -- but it wasn't enough, and certainly not for damaging President Bush.

Think about that: Hurricane week was in large part a week of drivel, mostly the bizarre fantasies of New Orleans' incompetent police chief but amplified hugely by a gullible media. Given everything we now know they got wrong in Louisiana, where they speak the language, how likely is it that the great blundering herd are getting it any more accurate in Iraq?

Four years ago, you'll recall, we were bogged down in "the brutal Afghan winter." By "we," I don't mean the military but the media. The line on Afghanistan was that it was the white man's grave. Actually, it was the grave that was white; the man was more of a blueish color thanks to temperatures "so cold that eyelids crust and saliva turns to sludge in the mouth," according to Knight-Ridder's Tom Ifield. "Realistically," reported New York's Daily News, "U.S. forces have a window of two or three weeks before the brutal Afghan winter begins to foreclose options."

Er, no. "Realistically," U.S. forces turned out to have a window of four years, which is how long they've been waiting for the "fast, fast approaching" (ABC's ''Nightline'') brutal Afghan winter to show up. It's Knight-Ridder's news reports that turn to sludge on your lips. The "brutal Afghan winter" is a media fiction.
Sadly, we here in Canada will again be treated to our daily dose of media stupidity with
the return of the CBC news crews
.
Oh heaven help us.
By the way, since the CBC was basically off the air for the last several weeks will I be getting a tax refund for the money the network didn't spend? Here's hoping against hope.

Well it seems that the comment spammers have started to strike again. We've gotten over twenty comment spams in the last two days.

We were doing pretty good for the last several months but after this last barage I've decided to include the 'word verification' feature that is available through Blogger comments to eliminate the spam.

I hope this isn't too much of an annoyance.