Description
Our opinions of and advice to the world. Updated whenever we get around to it.
Comments and suggestions can be sent to:
Dana -
virtual_zero@hotmail.com
Bob -
bobtheright@hotmail.com
Syndicate this site:
Atom
RSS
Latest Posts
The Stink Over Undercover Cops
- Dana
On Chinese Goods
- Dana
Tweaking The Template
- Dana
If I Posted...
- Dana
On Automobiles
- Dana
The Grim Endpoint Of Public Healthcare
- Dana
My Idea: Club His Sorry Ass
- Dana
Robbed Again
- Dana
Nothing To See Here
- Dana
Finally Got Backlinks Working
- Dana
Links
Our Sponsors
Miscellaneous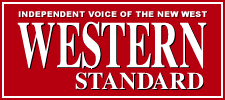 Privacy Policy
This work is licensed under a
Creative Commons License
.

Tuesday, August 23, 2005
It seems that after 4 years the Liberals have finally gotten
their panties in a bunch
over the Canada-US softwood lumber dispute:
The federal government hinted at an escalating trade war today as two senior cabinet ministers warned of potential tariffs on American exports in retaliation for U.S. policies on softwood lumber.

Trade Minister Jim Peterson is identifying areas where Canadian tariffs could put maximum pressure on the U.S. economy with minimal damage domestically, two of his cabinet colleagues said.
Now don't get me wrong, I think Canada should have a strong international trade policy. Unfortunately, slapping around the US Congress isn't going to accomplish anything. First of all, no members of the US Congress have any constituents in Canada. Second of all, I would bet you that they have plenty of constituents that could make a few quick bucks off of an Canada-US trade war. It's a non-starter I'm afraid.
I guess I find the entire softwood lumber dispute somewhat amusing because of the fierce emotions Canadians bring to the fight. Sure the US is shafting us regarding softwood lumber but considering the amount of goods and services that cross our border everyday, the trade relationship between us is undoubtably the best between any two countries in the world.
Another thought that should be considered is that with any type of representative government legislators are going to pull a few cheap shots now and again for political gain. In short, if you want to avoid any surprises regarding or international trade relations I'd suggest that we start trading exclusively with Cuba and North Korea.
Thursday, August 18, 2005
If the previous story made you wonder about the type of people that inhabit this fine planet, then no doubt this one from Lahore will also do the same.
"A man killed his wife over a domestic dispute in Hadyara police jurisdiction. Muhammad Azam and Janat got married five months ago. The couple visited Azam's aunt on Thursday. Janat demanded to meet her relatives on which the couple scuffled.

After an exchange of harsh words, Azam attacked his wife with a shovel and she was killed instantly. The body was sent for an autopsy and the police registered a case on the complaint of Azam's aunt Suriya."

Man visits his aunt, wife wants to visit hers, man doesn't think that's a good idea, man kills wife with a shovel. Its beyond me that this type of thing goes on anywhere in the world. You would think people had more sense.
If you haven't read a news story in the last day or two that made you ask, "what the hell is wrong with some people." Then give
this story
from Sydney, Australia a read and I'll bet you a couple bucks that it will make you ask that very question. Pardon the pet store humour, but what a sick puppy this meathead is.

The CBC has locked out about 5,500 of its employees as of Monday, if this lockout lasts for a prolonged period of time, that means the CBC is going to be spending a lot less money than normal... what happens to its budget? If it falls dramatically will we, the taxpayers, get a tax cut or a cheque in the mail?

Or better yet, what if a group of citizens take the CBC to court and sue their asses for damages because we humble and noble Canadians no longer know how to think without the CBC telling us what we should concern ourselves with on a daily basis. I have two words for the judge, emotional distress.

Tuesday, August 16, 2005
For some strange season the following quote from Alexis De Tocqueville made me think about modern day Canada and the ruling Liberal Party.
"The American Republic will endure until the day Congress discovers that it can bribe the public with the public's money."
Can bribe the public with the public's money... sounds very familiar. I wonder what De Tocqueville would have to say about the current situation here in Canada?
crossposted to The Shotgun
Monday, August 15, 2005

Today the Canadian Taxpayers Federation slammed Conservative leader Stephen Harper for being "silent" on gas taxes, the federal surplus, day care and smaller government. Well that got me to thinking, maybe Dana and I are next on their shit list... we've been pretty quite lately too.

On second thoughts, they probably don't even know who we are, so I guess the embarrassment of us being called out in the media will probably not happen this week. But just to cover our asses, I want smaller government, a tax cut and no stinking government daycare. There, that should keep the folks at the Canadian Taxpayers Federation happy for a while.