Description
Our opinions of and advice to the world. Updated whenever we get around to it.
Comments and suggestions can be sent to:
Dana -
virtual_zero@hotmail.com
Bob -
bobtheright@hotmail.com
Syndicate this site:
Atom
RSS
Latest Posts
Loving The Internet
- Dana
Must... Stop... Laughing...
- Dana
Canadians: Economic Nitwits?
- Dana
South Africa Going The Way Of Zimbabwe
- Dana
The Globe And Mail Becomes More Like A Blog
- Dana
Canada's Game
- Dana
Blame The Environmentalists
- Dana
Please Tell Me It Isn't So
- Dana
Interviewing Dalrymple
- Dana
Hitchens/Galloway Debate
- Dana
Links
Our Sponsors
Miscellaneous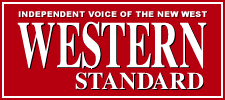 Privacy Policy
This work is licensed under a
Creative Commons License
.

Monday, October 03, 2005

Well it seems that the comment spammers have started to strike again. We've gotten over twenty comment spams in the last two days.

We were doing pretty good for the last several months but after this last barage I've decided to include the 'word verification' feature that is available through Blogger comments to eliminate the spam.

I hope this isn't too much of an annoyance.

1 Comment(s):
The word verification feature is not an impediment to commenters at all. And it stops the bastard spammers dead. Don't worry about it.


Post a Comment