Description
Our opinions of and advice to the world. Updated whenever we get around to it.
Comments and suggestions can be sent to:
Dana -
virtual_zero@hotmail.com
Bob -
bobtheright@hotmail.com
Syndicate this site:
Atom
RSS
Latest Posts
Are The Nobels Still Relevant?
- Dana
Hating America
- Dana
Dhimmis In Britain
- Dana
Media Bashing - Fun For The Whole Family
- Dana
Stinking Comment Spam
- Dana
Loving The Internet
- Dana
Must... Stop... Laughing...
- Dana
Canadians: Economic Nitwits?
- Dana
South Africa Going The Way Of Zimbabwe
- Dana
The Globe And Mail Becomes More Like A Blog
- Dana
Links
Our Sponsors
Miscellaneous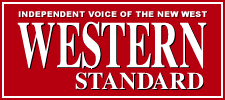 Privacy Policy
This work is licensed under a
Creative Commons License
.

Tuesday, October 25, 2005
At around 1:30pm today I saw that Iraqi voters had passed the draft constitution with about 80% voting in favour of it's passage. Naturally I wanted to check out the reports and the following screenshots are what I saw...
CBC
The Globe And Mail
BBC
CNN
Considering that all of these media outlets claim that they provide their viewers with the "big picture" it seems odd that this story isn't given the prominance it deserves. Don't these same media outlets give prominance to nearly every negative event that occurs in Iraq?
Sadly even if Iraq turns out to be a successful democracy, most people will never know how sad and pathetic the coverage of events there have been.
crossposted to The Shotgun
2 Comment(s):
Well, it's just a bunch of silly people running around with purple fingers. How important can that possibly be, really?

Thank goodness for the blogosphere.


Post a Comment