Description
Our opinions of and advice to the world. Updated whenever we get around to it.
Comments and suggestions can be sent to:
Dana -
virtual_zero@hotmail.com
Bob -
bobtheright@hotmail.com
Syndicate this site:
Atom
RSS
Latest Posts
Must... Stop... Laughing...
- Dana
Canadians: Economic Nitwits?
- Dana
South Africa Going The Way Of Zimbabwe
- Dana
The Globe And Mail Becomes More Like A Blog
- Dana
Canada's Game
- Dana
Blame The Environmentalists
- Dana
Please Tell Me It Isn't So
- Dana
Interviewing Dalrymple
- Dana
Hitchens/Galloway Debate
- Dana
Looking For Something To Do?
- Dana
Links
Our Sponsors
Miscellaneous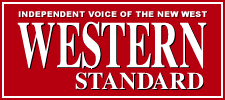 Privacy Policy
This work is licensed under a
Creative Commons License
.

Tuesday, September 27, 2005
A simple lesson is how the media distorts language and photos to convey a message can be seen
here
.
Another classic can be found
here
.
And the media wonders why people hardly trust a word they say or write. Sad.
[Via
littlegreenfootballs
]
2 Comment(s):
That story would be funny if it weren't true. I would like for someone to parade around with a sign that says 'FUCK MILITANT ISLAM' on it and see how the press handle it.


/a>ConcertTickets offer premium unique
Death Cab for Cutie Tickets
.
Death Cab for Cutie Tickets
may be purchased online through our guaranteed safe and secure server. For faster service please order tickets through our web site http://www.concerttickets.org/deathcabforcutie-concerttickets.php .
Post a Comment