Description
Our opinions of and advice to the world. Updated whenever we get around to it.
Comments and suggestions can be sent to:
Dana -
virtual_zero@hotmail.com
Bob -
bobtheright@hotmail.com
Syndicate this site:
Atom
RSS
Latest Posts
Looking For Something To Do?
- Dana
Survival Of The Fittest Indeed - Fire This Idiot
- Dana
Getting Your Video Fix
- Dana
Question of the Day
- Bob
To Good To Pass Up
- Dana
The Trudeau Family - Supporting Murderers And Tyra...
- Dana
The Sheep And Those Who Protect Them
- Dana
The Aftermath of Katrina
- Dana
Turning The Bad Guys Into Another Victim
- Dana
I Just Don't See It Happening
- Dana
Links
Our Sponsors
Miscellaneous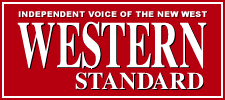 Privacy Policy
This work is licensed under a
Creative Commons License
.

Wednesday, September 14, 2005
I'm sitting here listening to the
Christopher Hitchens and George Galloway debate
and I must say that I'm totally enjoying watching the ass-whooping Galloway is taking.
The poor fool is pretty good at throwing insults and diverting people's attention but man, is he a tool. He doesn't answer any of the questions asked of him without trying to bring up unrelated historical events as a means of avoiding what and who he supports now.
One of the more amusing parts of listening to the debate was listening to the pre-debate show put on by the lefty wack-jobs hosting the event. Man... are these people nuts.
0 Comment(s):
Post a Comment