Description
Our opinions of and advice to the world. Updated whenever we get around to it.
Comments and suggestions can be sent to:
Dana -
virtual_zero@hotmail.com
Bob -
bobtheright@hotmail.com
Syndicate this site:
Atom
RSS
Latest Posts
Canada's Game
- Dana
Blame The Environmentalists
- Dana
Please Tell Me It Isn't So
- Dana
Interviewing Dalrymple
- Dana
Hitchens/Galloway Debate
- Dana
Looking For Something To Do?
- Dana
Survival Of The Fittest Indeed - Fire This Idiot
- Dana
Getting Your Video Fix
- Dana
Question of the Day
- Bob
To Good To Pass Up
- Dana
Links
Our Sponsors
Miscellaneous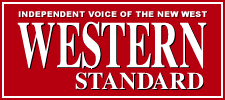 Privacy Policy
This work is licensed under a
Creative Commons License
.

Wednesday, September 21, 2005
Rarely do I have something good to say about
The Globe And Mail
but surprisingly today is one of those days.
I noticed today that the G&M now provides a means to leave comments on all of it's stories. They may have been allowing this for weeks for all I know but I like how the comments are included with the main page of the article like you'd see on a blog. See
here
for an example.
They even provide a means to link directly to the comment. Very smart.
Of course as a media outlet they screen the messages before posting them which given legal reasons is probably a good idea. It will be interesting to see if any bias can be detected in how they screen the comments.
All-in-all a very smart move.
1 Comment(s):
Thank you, very interesting!


Post a Comment