Description
Our opinions of and advice to the world. Updated whenever we get around to it.
Comments and suggestions can be sent to:
Dana -
virtual_zero@hotmail.com
Bob -
bobtheright@hotmail.com
Syndicate this site:
Atom
RSS
Latest Posts
More Video... With A Message!
- Dana
More Funny Video
- Dana
Boom Goes The Dynamite!
- Dana
More On Healthcare
- Dana
Sweet Suffering! - Redux
- Dana
Chretien feels Betrayed
- Bob
Does Democracy have Weaknesses?
- Bob
Is Paul Koring An Ass?
- Dana
George Galloway at it Again
- Bob
Ghiz should Resign as Leader
- Bob
Links
Our Sponsors
Miscellaneous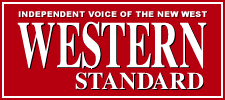 Privacy Policy
This work is licensed under a
Creative Commons License
.

Tuesday, June 14, 2005

I only have one thing to say about the whole Micheal Jackson affair and I'm gonna make it short. If anybody ever leaves their children in the care of Jackson at his house again, the parents should be jailed and have their children taken from them on the spot, no questions asked.

4 Comment(s):
Well said.


Yeah, it's a good thing he's a Republican, otherwise I couldn't imagine the amount of ranting there'd be...


Well, maybe not. If you saw all the pictures on the tube of ordinary people reacting to the news of the acquittal, most seemed to show relief and many smiled. Perhaps the establishment sanctioned media hunt in this case did not persuade; perhaps the jury had it right; perhaps his story is like the movie in which Topm Hanks played a guy in his 20s chronologically who was really about 12 in his mind. When the hue and cry is unleashed after a prisoner cuts loose from the chain gang, who is "with" the killers? Do you really think a Nancy Grace can ever be right about anything? Would you want her commenting on your case if you ever found yourself innocent but behind the bars of public opinion?


Yeah, look at Alex Lifeson...

While the US and Canadian systems of justice both are supposed to uphold the principle of "innocent until proven guilty", the media seems to uphold the opposite, thereby tarnishing the entire legal system. It's hard to find impartial juries when the innuendo and, quite often, lies, perpetrated by the press to sell their product, have already shaped public opinion... especially for a celebrity.


Post a Comment