Description
Our opinions of and advice to the world. Updated whenever we get around to it.
Comments and suggestions can be sent to:
Dana -
virtual_zero@hotmail.com
Bob -
bobtheright@hotmail.com
Syndicate this site:
Atom
RSS
Latest Posts
Paul Martin goes CIA
- Bob
Another in Assassination Lebanon
- Bob
How Useless Is Canadian Media?
- Dana
More Stupidity From Our Global Betters
- Dana
More Sleaze At The Top
- Dana
It Ain't Easy Being Tasty
- Dana
Light Reading Anyone?
- Dana
Torture Allegations by Al-Qaeda
- Bob
The Grewal Tapes
- Bob
Runaway Groom
- Bob
Links
Our Sponsors
Miscellaneous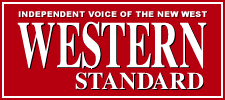 Privacy Policy
This work is licensed under a
Creative Commons License
.

Saturday, June 04, 2005
What do you think a Saudi Arabian legislator would have to do to get most of the males of his country mad at him, get himself kicked out the Kingdom's Consultative Council and even be threatened to have his citizenship stripped from him? It would appear not very much by western standards.
All Mohammad al-Zulfa did was ask his council members if they thought it was a good idea if a few of the country's women should be allowed to drive. Can you imagine? But why do some Saudi Arabian men not want women driving?
"Driving by women leads to evil, can you imagine what it would be like if her car broke down? She would have to seek help from men."
"Many believe women should be shielded from strange men, say women in the driver's seat will be free to leave home alone and go when and where they please; to unduly expose their eyes while driving; to interact with strange men such as traffic cops and mechanics."
This just doesn't include Saudi women, but all women, including foreigners that are in the Saudi Kingdom. Without written permission from a male, Saudi women can't travel, work, get an education, leave the home or talk to men. I can't believe this crap still goes on, talk about backwards. In my opinion this type of thinking needs to be eradicated. Anyone else agree?
7 Comment(s):
Not sure about that.

If women were allowed to participate in their society more, wouldn't that just leave more men to be terrorists and attack us?


If they loved and respected their women, instead of just looking at them as a possessions, maybe they would have a reason to stay at home instead of becoming a suicide bomber or terrorist.


A-ha. This sounds like a job for... Super-Feminist! (That would be Judy Rebick and her rabble -- a much better use of their time, I'm sure.)


I don't agree with the way women are treated in Saudi Arabia, but I also don't think it's fair to draw conclusions about Saudis being suicide bombers or terrorists. A woman living there has provided interesting analysis on the controversy over Muslim women driving in Saudi Arabia. You can read her analysis here: http://nzinghas.blogspot.com/2005/05/whats-their-problem-anyway.html


Sorry about that Safiyyah, never intended to paint the entire Saudi male population as terrorists, we were just being sarcastic in our comments. I realize its only a very small precentage of Saudis that are actively involved in terrorism.


The whole idea of women being a possession of men is just wrong.


@Tawcan

Tell that to the christian fundamentalists...


Post a Comment