Description
Our opinions of and advice to the world. Updated whenever we get around to it.
Comments and suggestions can be sent to:
Dana -
virtual_zero@hotmail.com
Bob -
bobtheright@hotmail.com
Syndicate this site:
Atom
RSS
Latest Posts
Hell Is Mighty Cold These Days
- Dana
Paul Martin and the Cereal Guy
- Bob
Leaders Wanted
- Bob
Weasels
- Dana
Way To Go Steve!
- Dana
Purse Strings are Wide Open
- Bob
Top Canadian Political Blogs
- Bob
Getting the Boot
- Bob
North Korea Prepares for Nuclear Test
- Bob
Friday Humour
- Dana
Links
Our Sponsors
Miscellaneous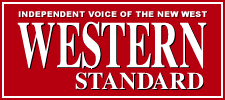 Privacy Policy
This work is licensed under a
Creative Commons License
.

Wednesday, May 11, 2005

If you think that gas prices are high now, just wait till the demand for oil in China doubles. It is predicted that China's consumption will go from 7 million to 14 million barrels of oil a day by the end of 2012. Also take into account that several other countries, such as India, have economies that are starting to take off and consume more oil than ever. I just don't see the price of oil going down anytime soon, it will reach $100 a barrel before we ever see it at $25 again. Just thought I'd let you know.

1 Comment(s):
And just you wait for when a State-owned Chinese oil company set us shop in the Tar Sands!


Post a Comment