Description
Our opinions of and advice to the world. Updated whenever we get around to it.
Comments and suggestions can be sent to:
Dana -
virtual_zero@hotmail.com
Bob -
bobtheright@hotmail.com
Syndicate this site:
Atom
RSS
Latest Posts
You think Gas Prices are High Now
- Bob
Hell Is Mighty Cold These Days
- Dana
Paul Martin and the Cereal Guy
- Bob
Leaders Wanted
- Bob
Weasels
- Dana
Way To Go Steve!
- Dana
Purse Strings are Wide Open
- Bob
Top Canadian Political Blogs
- Bob
Getting the Boot
- Bob
North Korea Prepares for Nuclear Test
- Bob
Links
Our Sponsors
Miscellaneous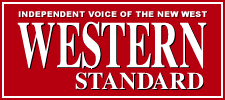 Privacy Policy
This work is licensed under a
Creative Commons License
.

Wednesday, May 11, 2005

If Neville Chamberlain were alive today and ran for the Labour party in the election that just took place in Britain, he would have won it going away. It would have been a landslide victory, how does that grab you?

The British economy is good, social programs were expanded, you'd think that would be enough to keep most Europeans happy. But the one big problem the people over there have with Tony Blair is that he took the country to war in Iraq, and with Neville Chamberlain in power, that would have never happened. Neville would have been a lock to win the election easy.
0 Comment(s):
Post a Comment