Description
Our opinions of and advice to the world. Updated whenever we get around to it.
Comments and suggestions can be sent to:
Dana -
virtual_zero@hotmail.com
Bob -
bobtheright@hotmail.com
Syndicate this site:
Atom
RSS
Latest Posts
How about Pansies?
- Bob
Election Reform Plan
- Bob
Our Spoiled Elites
- Dana
Doing The Weather Forecast
- Dana
Somebody call PETA
- Bob
Showering Iran with Love
- Bob
Kim Jong-Il in Platform Shoes?
- Bob
It's a Sad Day for Sellouts
- Bob
Canadian Values
- Dana
Harper Liberals?
- Dana
Links
Our Sponsors
Miscellaneous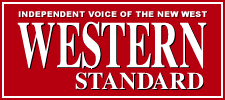 Privacy Policy
This work is licensed under a
Creative Commons License
.

Monday, May 30, 2005

Canada is providing China with millions and millions of dollars in foreign aid, this fact has been reported by a few different news agencies, but in my opinion not enough of them, this should be a bigger story. If more people knew about this and were presented with the facts, I think a lot of them would question why our government is providing China with any money at all.

China has one of the fastest growing economies in the entire world, is undertaking a huge expansion of their military, they spent $67.49 billion on its military in 2004, has their very own space program, has a GDP of $7.262 trillion, GDP growth rate of 9.1%, and has exports of $583.1 billion. Also, China is not a democratic country, with a long history of violating human rights.

Add all those facts together and its a pretty strong case against giving China any foreign aid at all. Is the Canadian government attempting to buy a slice of the growing Chinese economy, and is that slice of the economy worth aiding a communist regime that oppresses its people?

1 Comment(s):
It's par for the course in the UN.


Post a Comment