Description
Our opinions of and advice to the world. Updated whenever we get around to it.
Comments and suggestions can be sent to:
Dana -
virtual_zero@hotmail.com
Bob -
bobtheright@hotmail.com
Syndicate this site:
Atom
RSS
Latest Posts
Stronach makes a couple Changes
- Bob
Ontario and the Liberal Party
- Bob
Goldberg On The Media
- Dana
Crossing The Floor
- Dana
Tuesday Humour
- Dana
Random Thoughts
- Bob
Is Canada Going To War?
- Dana
Chirac's France was always Saddam's special friend...
- Bob
Is Scott Brisson Sad or Happy?
- Bob
A helping hand from Tony Valeri
- Bob
Links
Our Sponsors
Miscellaneous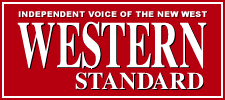 Privacy Policy
This work is licensed under a
Creative Commons License
.

Thursday, May 19, 2005
Kate from over at
Small Dead Animals
just thought it would be a good idea to let us know that it is a crimanl offence to offer MPs bribes, check out Bill C-46:
The Criminal Code of Canada
.
She is also keeping updates at her blog about a taped conversation between Health Minister Ujjal Dosanjh and British Columbia MP Gurmant Grewal in which a few offers were made, and whether the Tories are going to release the tape to the press. So stay tuned, things are going to get even more interesting.
0 Comment(s):
Post a Comment