Description
Our opinions of and advice to the world. Updated whenever we get around to it.
Comments and suggestions can be sent to:
Dana -
virtual_zero@hotmail.com
Bob -
bobtheright@hotmail.com
Syndicate this site:
Atom
RSS
Latest Posts
Evolution
- Dana
Reality TV in Baghdad
- Bob
Idiots
- Dana
But Seals are Cute
- Bob
Getting Into Gear
- Dana
Internet As Politics
- Dana
Dying For Mother Earth
- Dana
Sweet Justice
- Dana
Charest Wants More Say
- Bob
Nick Taylor is a Moron
- Bob
Links
Our Sponsors
Miscellaneous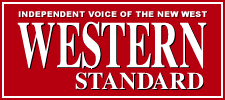 Privacy Policy
This work is licensed under a
Creative Commons License
.

Sunday, March 13, 2005
If you think Sunday afternoon is a great time to sit around and take it easy, spend some down time to be along with your thoughts. Then do I ever have a thought for our male and lesbian readers to dwell on, check out this quote from Angelina Jolie.
Full story here.
"I absolutely love women and find them incredibly sexy, I've loved women in the past and slept with them. I think if you love and want to pleasure a woman, particularly if you are a woman yourself, then you know how to do things a certain way."
That's way more interesting than politics, especially to some of our daily readers from Australia, right Joe.
[ Via
Neale News
]
0 Comment(s):
Post a Comment