Description
Our opinions of and advice to the world. Updated whenever we get around to it.
Comments and suggestions can be sent to:
Dana -
virtual_zero@hotmail.com
Bob -
bobtheright@hotmail.com
Syndicate this site:
Atom
RSS
Latest Posts
Sweet Justice
- Dana
Charest Wants More Say
- Bob
Nick Taylor is a Moron
- Bob
Once Again I Present...
- Dana
They're not Alone
- Bob
What a Waste!
- Bob
Time For A Laugh
- Dana
Church And State
- Dana
Coyne On Point
- Dana
Your Money For Your Vote
- Dana
Links
Our Sponsors
Miscellaneous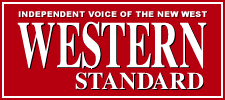 Privacy Policy
This work is licensed under a
Creative Commons License
.

Monday, March 07, 2005
I don't have much to say on
this
:
Eleven of 13 cars involved in new side-impact crash tests performed by an independent, nonprofit organization earned a "poor," the lowest of four ratings, the Insurance Institute for Highway Safety said.

The Chevrolet Cobalt and the Toyota Corolla earned the second-highest rating of "acceptable" when tested with their optional side air bags. Without them, they earned "poor" ratings.

The vehicles that earned a "poor" rating were the Dodge Neon, Ford Focus and Volkswagen's New Beetle, Hyundai Elantra, Kia Spectra, Mazda 3, Mitsubishi Lancer, Nissan Sentra, Saturn Ion, Suzuki Forenza and Suzuki Aerio. The results were released Sunday.

The institute's test simulates a severe crash. A barrier designed to resemble the front of a pickup or sport utility vehicle hits the side of the vehicle at 50 kilometres an hour. A "poor" rating means a high chance of serious injury in a similar crash.
I myself drive a small car, a Saturn SC1 to be exact. Yeah I know, it isn't very flashy but at least it gets me to where I need to go.
Anyways, what lesson will the enviro-nuts take from this:
1) Small cars are dangerous and are liable to get you killed.
2) Pickups and SUVs put small car drivers at risk.
I suspect they will go with #2.
1 Comment(s):
I remember reading a little entry, way back when, in one of those "funny facts" books for kids, that small cars are less likely to end up in accidents, but large cars are safer in the accidents. Guess that still holds.


Post a Comment