Description
Our opinions of and advice to the world. Updated whenever we get around to it.
Comments and suggestions can be sent to:
Dana -
virtual_zero@hotmail.com
Bob -
bobtheright@hotmail.com
Syndicate this site:
Atom
RSS
Latest Posts
Dumb Idea Of The Year
- Dana
A Big Misconception
- Bob
Quick Fix?
- Dana
Plot Uncovered
- Bob
The Office
- Dana
The Pigeons are Next
- Bob
Question of the Day
- Bob
Martin Acting Big
- Dana
2 Years
- Dana
Fighting The Good Fight
- Dana
Links
Our Sponsors
Miscellaneous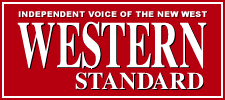 Privacy Policy
This work is licensed under a
Creative Commons License
.

Wednesday, March 30, 2005
Today the organizers of the Canadian seafood boycott have started a campaign of radio and print ads in the Atlantic region to try and stop the seal hunt, the ads, especially the radio ones, come across as arrogant and condescending. The organizers claim that their repeated warnings have gone unanswered, and that it is time for the people of the region to pay for not heeding their advice.
The organizers claim that the seafood boycott will cut the market for Canadian seafood in the United States and the European Union, Canada's two largest markets, anywhere from 25 to 50%. Here is a section of the print ad that appeared in my local newspaper,
"We urge fishermen, fishing industry executives, and responsible elected officials to make every effort to persuade the federal government to end the commercial seal hunt as quickly as possible in order to reduce the unnecessary and prolonged financial hardship the Canadian seafood boycott will inflict."
In my opinion, most of the goals of the boycott are just wishful thinking on behalf of the organizers. But just to make sure, I urge all Canadians who resent outsiders meddling in our business to buy seafood marked with a Product of Canada label for supper this week as a show of solidarity and support for the Atlantic region. Bacon wrapped scallops anyone?
crossposted to The Shotgun
2 Comment(s):
We "outsiders" help keep your fisherman in business and we will no longer help until the seal hunt ends.
Choke on your fish, you ignorant asshole!


Thanks Anonymous, but remember, save the Coyotes!!!


Post a Comment