Description
Our opinions of and advice to the world. Updated whenever we get around to it.
Comments and suggestions can be sent to:
Dana -
virtual_zero@hotmail.com
Bob -
bobtheright@hotmail.com
Syndicate this site:
Atom
RSS
Latest Posts
Bravest Pilots in the World
- Bob
Cheney's Parka
- Bob
Some Situations Call for Coercion
- Bob
Gomery's Objectivity in Question
- Bob
Remembering the Wannsee Conference and the Liberat...
- Dana
Red Green Would be Proud
- Bob
Iran is Talking Tough Too
- Bob
Putting Words in his Mouth
- Bob
La La La
- Dana
That Old Economic Genius
- Dana
Links
Our Sponsors
Miscellaneous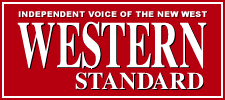 Privacy Policy
This work is licensed under a
Creative Commons License
.

Sunday, January 30, 2005
I wonder what all of the Lefties around the world, who think that president Bush is evil, think of the mayor of Baghbad, who wants to erect a monument to honor President Bush in the middle of the city.
Full story here
"We will build a statue for Bush," said Ali Fadel, the former provincial council chairman. "He is the symbol of freedom."
I would like to see the look on Ted Kennedy's ugly mug when he hears about this story. He'd probaly have to go have a drink , or maybe have a couple more than he was already having anyway.
[ Via, who else,
Neale News
]
0 Comment(s):
Post a Comment