Description
Our opinions of and advice to the world. Updated whenever we get around to it.
Comments and suggestions can be sent to:
Dana -
virtual_zero@hotmail.com
Bob -
bobtheright@hotmail.com
Syndicate this site:
Atom
RSS
Latest Posts
Hat's Off
- Dana
That's The Way To Do It
- Dana
The Iraqi Vote
- Dana
Don't Forget About Israel
- Bob
Europeans Still Disgust Me
- Dana
Censorship
- Dana
One Tough Car
- Dana
The Weekly Poll
- Dana
New Poll Numbers
- Bob
The Last Nazi
- Dana
Links
Our Sponsors
Miscellaneous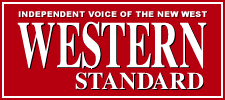 Privacy Policy
This work is licensed under a
Creative Commons License
.

Saturday, January 22, 2005
Well folks it's about that time that I ask for your opinion of
canadiancomment
.
I'm not looking for input as to our content or writing ability (though I'll take any in this area if you're got it). I'm more interested in the technical side of things such as:
1) Site layout
2) Readability
3) Text size and font
4) Browsers that massacre our layout
Basically how does the site compare to others that you visit? Better or worse? Is there anything about the layout that really annoys you?
Any input you can give will be greatly appreciated.
Thanks.
As a little background information as too why I'm asking these questions, I tried to make some modifications yesterday that would allow me to increase the number of outgoing links to other sites. I tried decreasing the text size on the sidebar but I found that to be ugly. I also considered adding a sidebar to the left of the main column (three column layout) but I found that it made things appear crowded.
At the moment I'm kind of at a loss.
0 Comment(s):
Post a Comment