Description
Our opinions of and advice to the world. Updated whenever we get around to it.
Comments and suggestions can be sent to:
Dana -
virtual_zero@hotmail.com
Bob -
bobtheright@hotmail.com
Syndicate this site:
Atom
RSS
Latest Posts
The Downfall Of Big Media
- Dana
Political Donations
- Dana
Tsunami Aid
- Dana
Dallaire Thinks its a Travesty Too
- Bob
For Your Viewing Pleasure
- Dana
Just An Observation
- Dana
Space Fetish
- Dana
In Need of an Answer
- Bob
The Continuity Of History
- Dana
Funny Or Pathetic
- Dana
Links
Our Sponsors
Miscellaneous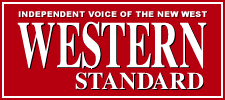 Privacy Policy
This work is licensed under a
Creative Commons License
.

Friday, January 14, 2005
Micheal Moore has won an Oscar, but he can't get into into his high school's hall of fame. Moore has been rejected all four times he has been up for induction and is down to his last chance. Why has Moore not been selected yet, here's what one member of the selection committee thinks.
"Would you want him as a role model? Would you want your son or daughter to be like him? I haven't talked to anybody yet who's for him. The word to describe Michael Moore is embarrassing. He embarrasses everybody."
Poor Mickey, why would anybody think he's an embarrassment? Is it wrong that people pick on Moore just because they don't like his politics,
HELL NO
!
[ Via
Neale News
]
0 Comment(s):
Post a Comment