Description
Our opinions of and advice to the world. Updated whenever we get around to it.
Comments and suggestions can be sent to:
Dana -
virtual_zero@hotmail.com
Bob -
bobtheright@hotmail.com
Syndicate this site:
Atom
RSS
Latest Posts
Merry Christmas!
- Dana
The Problem With Canadian Conservatism
- Dana
Breaking all the Rules
- Bob
Take Your Pick
- Bob
Is Dr. Phil Evil?
- Dana
Top 5 Quotes from 2004
- Bob
On Bush
- Dana
Calling all Nudists
- Bob
Abbas Making the Right Moves
- Bob
Do Burglars have Rights Too?
- Bob
Links
Our Sponsors
Miscellaneous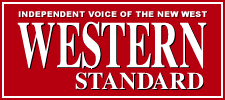 Privacy Policy
This work is licensed under a
Creative Commons License
.

Monday, December 20, 2004
I bet you that Paul Martin is extremely happy that Libyan strongman, Muammar Gaddafi, said the following about their friendship.
''On a personal level, we have gained a quite personal friendship. We are friends not just because he is the Prime Minister of Canada but we shall always be friends, even if he is not the Prime Minister,"
I mean, who wouldn't want a crazy elderly gentleman, who likes to wear knee high boots and long flowing robes on a daily basis as a friend?
0 Comment(s):
Post a Comment