Description
Our opinions of and advice to the world. Updated whenever we get around to it.
Comments and suggestions can be sent to:
Dana -
virtual_zero@hotmail.com
Bob -
bobtheright@hotmail.com
Syndicate this site:
Atom
RSS
Latest Posts
Top 5 Quotes from 2004
- Bob
On Bush
- Dana
Calling all Nudists
- Bob
Abbas Making the Right Moves
- Bob
Do Burglars have Rights Too?
- Bob
Predicting The Future
- Dana
Better Late Than Never
- Bob
Who Occupies You?
- Dana
Socialist Paradise
- Bob
Twisted Politics?
- Dana
Links
Our Sponsors
Miscellaneous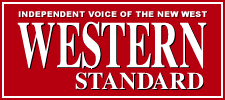 Privacy Policy
This work is licensed under a
Creative Commons License
.

Thursday, December 16, 2004
The lead story at
TNR
today is that Dr. Phil is evil. The lead to the article asks: 'Is Phil McGraw destroying America?' Yikes.
I can't say that I know anything about Dr. Phil but I've noticed that alot of people totally loath the guy. I saw his show a couple of times and both shows were about the 'real desparate housewives'. The show seemed pretty typical of the daytime talk shows modeled on Oprah Winphrey's program.
So since I'm totally clueless in this regard can someone please explain to me what Dr. Phil did that was so terrible?
Thanks.
0 Comment(s):
Post a Comment