Description
Our opinions of and advice to the world. Updated whenever we get around to it.
Comments and suggestions can be sent to:
Dana -
virtual_zero@hotmail.com
Bob -
bobtheright@hotmail.com
Syndicate this site:
Atom
RSS
Latest Posts
She Could Melt Your Heart
- Dana
Red Ensign Standard
- Bob
Holiday Tips
- Bob
Just Wondering
- Bob
Sweet Progress
- Dana
Is This The Solution?
- Dana
Atlantic Canadians Enjoy their Christmas
- Bob
Surprise!
- Dana
Clear Thinking In Canada
- Dana
Do People In Damascus like Bush?
- Bob
Links
Our Sponsors
Miscellaneous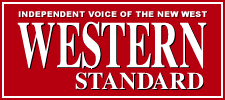 Privacy Policy
This work is licensed under a
Creative Commons License
.

Wednesday, December 08, 2004
Canada's special operations unit, Joint Task Force 2, has been awarded the U.S. Presidential Unit Citation for heroism in battle. It earned the citation for its exploits in Afghanistan. For anyone who knows about how Canadians have performed in battle throughout history, this is no surprise. Our boys have done us proud again!
Full story here
Its too bad that Paul Martin has neglected the military, making the lives of our soldiers more difficult, depriving them of a capable lift capacity and other means for a elite force such has Joint Task Force 2 to deploy and do good around the globe. Whatever our soldiers lack in funding they make up in other areas, such as determination and bravery. Keep up the good work, Canada needs strong individuals like yourselves.
crossposted to The Shotgun
Update @ 5:15pm
The U.S. Presidential Unit Citation for heroism was not awarded to Joint Task Force 2 as a whole, but only to the individuals who took part in the stated action. The citation was awarded to Joint Special Operations Task Force-South (Task Force K-BAR) composed of US, British, Canadian, Australian, New Zealand, German, Danish, and Norwegian special operations units.
Any additional information is always of value, thanks for the correction Dennis.
0 Comment(s):
Post a Comment