Description
Our opinions of and advice to the world. Updated whenever we get around to it.
Comments and suggestions can be sent to:
Dana -
virtual_zero@hotmail.com
Bob -
bobtheright@hotmail.com
Syndicate this site:
Atom
RSS
Latest Posts
As Usual
- Dana
Stalker Mentally Sick
- Bob
Canada's Elite
- Bob
She Could Melt Your Heart
- Dana
Red Ensign Standard
- Bob
Holiday Tips
- Bob
Just Wondering
- Bob
Sweet Progress
- Dana
Is This The Solution?
- Dana
Atlantic Canadians Enjoy their Christmas
- Bob
Links
Our Sponsors
Miscellaneous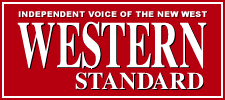 Privacy Policy
This work is licensed under a
Creative Commons License
.

Friday, December 10, 2004
Well the
fury should be coming
from the federal government any time now. Private clinics in British Columbia are being asked to perform operations:
Private clinics on Vancouver Island are being asked to submit bids to perform operations normally done at public hospitals, a Vancouver Island Health Authority spokesman said on Thursday.

The Vancouver Island Health Authority is expecting to spend $2.1 million to perform more than 2,000 surgeries and 500 procedures at private clinics on Vancouver Island by next April, said authority spokesman Dr. Glen Lowther.

The health authority does not believe the call for more private surgeries will contribute to an erosion of Canada's public health care system, he said.
So where is Paul Martin on his white horse? He must save us from this shameful disregard of Canadian sensibilities. These people must be forced to wait until the public system can perform these operations regardless of how long it takes. That's the Canadian way isn't it?
Where is the outrage? Indeed.
0 Comment(s):
Post a Comment