Description
Our opinions of and advice to the world. Updated whenever we get around to it.
Comments and suggestions can be sent to:
Dana -
virtual_zero@hotmail.com
Bob -
bobtheright@hotmail.com
Syndicate this site:
Atom
RSS
Latest Posts
Ass Problems
- Bob
Very Cool
- Dana
Please Spare Us
- Dana
The Arab Press
- Dana
Was It Moral Issues?
- Dana
And A Few More Things...
- Dana
Some Insane Quotes
- Bob
And The Winner Is?
- Dana
Those Dutch
- Dana
Tactics Of The Left
- Dana
Links
Our Sponsors
Miscellaneous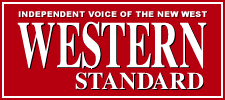 Privacy Policy
This work is licensed under a
Creative Commons License
.

Thursday, November 04, 2004
I was very pleased today to come across a poll in which the majority of Canadians think we should be doing more good in the world by involving our military forces in certain situations around the globe. Some of the results were as follows.
- 92% of respondents think our troops should assist nations that are struck by famine
- 84% thought that we should play an active role in enforcing international law
- 79% said our troops could be used to end civil wars
- 78% said our armed forces could be used to end hostage situations
- 73% favored using our forces to destroy terrorist bases
Before today I thought I was in the minority when it came to this subject, but it turns out that I am in a very strong majority. Canadians do think along the same lines as myself when it comes to using our armed forces globally, and this makes me an even prouder Canadian today because of it. The country has spoken Mr. Martin, please fund our military properly so they are able to do more good in the world.
0 Comment(s):
Post a Comment