Description
Our opinions of and advice to the world. Updated whenever we get around to it.
Comments and suggestions can be sent to:
Dana -
virtual_zero@hotmail.com
Bob -
bobtheright@hotmail.com
Syndicate this site:
Atom
RSS
Latest Posts
Business Lost
- Dana
Clueless In Orange
- Dana
Does This Make Any Sense?
- Dana
Israeli Rebirth
- Dana
The 'Ring' And The West
- Dana
Foreign Involvement ?
- Bob
Pimping Ain't Easy!
- Bob
More Changes Needed
- Dana
Fallujans And Foreign Fighters
- Dana
Liberal Exxxonomics
- Dana
Links
Our Sponsors
Miscellaneous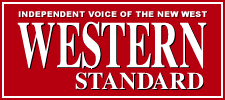 Privacy Policy
This work is licensed under a
Creative Commons License
.

Tuesday, November 30, 2004
Kofi Annan
is at his best today
saying that he was 'disappointed and surprised' to learn that his son was receiving payments from a company involved in the oil-for-food program.
So if Kofi is 'disappointed and surprised' about the actions of his son what words would describe his feelings toward a person who willingly stood by and did nothing while a couple hundred thousand people were murdered by a brutal tyrant?
Just curious.
crossposted at The Shotgun
0 Comment(s):
Post a Comment