Description
Our opinions of and advice to the world. Updated whenever we get around to it.
Comments and suggestions can be sent to:
Dana -
virtual_zero@hotmail.com
Bob -
bobtheright@hotmail.com
Syndicate this site:
Atom
RSS
Latest Posts
What Price Would You Pay ?
- Bob
Quote Of The Day
- Dana
Syria Accuses the U.S.
- Bob
Fun and Games
- Bob
Hornets Are No Friends Of Mine
- Dana
Bin Laden on Ice ?
- Bob
A Protester Guide for the Ages
- Bob
Zell Miller at the Convention
- Bob
The Globe And Mail Sucks
- Dana
The Fat-kins Diet
- Dana
Links
Our Sponsors
Miscellaneous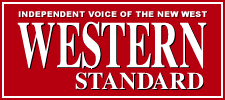 Privacy Policy
This work is licensed under a
Creative Commons License
.

Friday, September 10, 2004
Genocide, genocide, genocide, genocide, genocide. I don't know what all the fuss is about, it's not so hard to say the word genocide. Why is the Canadian government having such a hard time saying it? If genocide is not taking place in the Sudan, what would you call it?
Full story here.
I just looked up the meaning of the word genocide in my trusty dictionary, here is what it says.
Genocide
- the deliberate and systematic extermination or removal of a national, racial, political, or cultural group. Geez, that sounds an awful lot like what is going on in the Sudan to me.
The only reason that governments around the world are staying clear of the word genocide when it comes to the last 19 months in the Sudan, is because then they would be obligated to do something about the situation there, and God forbid if someone stepped up to the plate and stopped the violence in the region.
All the countries in the world, including Canada, that claimed it was their moral superiority that kept them out of the war in Iraq, should be ashamed of themselves for letting this atrocity take place under their watch. After the holocaust, and what happened in Serbia and Rwanda, its hard to believe that governments choose to sit on their hands and let stuff like this go on in the world.
Update @ 9:26
Robert McClelland has actually said something that I agree with 100%, if you want to know what he said,
read his memo to Paul Martin
. He's still an idiot thought, just wanted to make that clear, don't want anybody to think I've gone mad or anything.
0 Comment(s):
Post a Comment