Description
Our opinions of and advice to the world. Updated whenever we get around to it.
Comments and suggestions can be sent to:
Dana -
virtual_zero@hotmail.com
Bob -
bobtheright@hotmail.com
Syndicate this site:
Atom
RSS
Latest Posts
Where Will it End ?
- Bob
Saudi Influence in Kosovo
- Bob
Arafat's Failure
- Bob
Interim Progress Report
- Bob
Wackos Inc.
- Bob
Where's the Outrage ?
- Bob
China Threatens Taiwan
- Bob
Iran Again
- Bob
Continued Chaos
- Bob
Your Tax Dollars at Work
- Bob
Links
Our Sponsors
Miscellaneous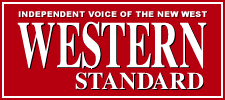 Privacy Policy
This work is licensed under a
Creative Commons License
.

Saturday, August 07, 2004
Its about time that the new Iraqi forces and U.S. lead coalition took care of Muqtada al-Sadr and his army, this should have been done months ago. Every time al-Sadr gets weakened by the U.S., he calls for a truce, so he can restock and rearm his Mahdi Army. Al-Sadr can not be let off the hook again, this has to be ended now, the quicker the better.
Full story here
A marine spokesman estimates that up to 300 of al-Sadr's men have been killed since the fighting started earlier this week. Najaf's governor, Adnan al-Zurufi, put the toll even higher, saying 400 members of Sadr's militia were killed and more than 1,000 arrested. Enough said, its time to finish off al-Sadr once and for all, get a body bag ready for him.
0 Comment(s):
Post a Comment