Description
Our opinions of and advice to the world. Updated whenever we get around to it.
Comments and suggestions can be sent to:
Dana -
virtual_zero@hotmail.com
Bob -
bobtheright@hotmail.com
Syndicate this site:
Atom
RSS
Latest Posts
China Threatens Taiwan
- Bob
Iran Again
- Bob
Continued Chaos
- Bob
Your Tax Dollars at Work
- Bob
Why Not Canada ?
- Bob
Big Brother 5
- Bob
3's are Wild
- Bob
Moore Vs. O'Reilly
- Bob
Palestinian Protests
- Bob
Information is Important
- Bob
Links
Our Sponsors
Miscellaneous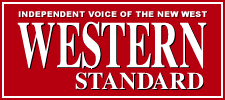 Privacy Policy
This work is licensed under a
Creative Commons License
.

Tuesday, August 03, 2004
I was reading the local newspaper today and came across a letter to the editor by Richard K. Ball of Charlottetown. Mr. Ball was talking about the situation in Darfur and he was wondering why the anti-war movement and peace protesters that were outraged over the war in Iraq aren't outraged over Sudan's war against the blacks of Darfur.
"There is currently a war being waged in Sudan by Arab Islamists against black Africans. Over one million black Africans have already been driven from their homes. The World Health Organization reports that up to 10,000 refugees are dying per month. The UN says that the war entails a campaign of mass rape, ethnic cleaning and murder, yet the once-vocal PEI 'peace protesters' are strangely silent. Where are the anti-war people today, and why aren't they protesting the war in the Sudan?"
Mr. Ball does have a point. Why did the anti-war movement feel so strongly about the war in Iraq, which freed people from a brutal tyrant and then remain silent when genocide has been carried out by the Islamic government of the Sudan?
0 Comment(s):
Post a Comment