Description
Our opinions of and advice to the world. Updated whenever we get around to it.
Comments and suggestions can be sent to:
Dana -
virtual_zero@hotmail.com
Bob -
bobtheright@hotmail.com
Syndicate this site:
Atom
RSS
Latest Posts
Iran Again
- Bob
Continued Chaos
- Bob
Your Tax Dollars at Work
- Bob
Why Not Canada ?
- Bob
Big Brother 5
- Bob
3's are Wild
- Bob
Moore Vs. O'Reilly
- Bob
Palestinian Protests
- Bob
Information is Important
- Bob
Saddam Gardens ?
- Bob
Links
Our Sponsors
Miscellaneous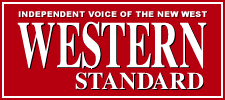 Privacy Policy
This work is licensed under a
Creative Commons License
.

Monday, August 02, 2004
I'm not really sure that China threatening to invade Taiwan is breaking news, because it happens so often, but if there was ever a time when China could get away with it, it would be now.
Full story here
With America tried up in Iraq for the foreseeable future and add the fact that China just completed a mock invasion of the island, its seems like the ideal time to return Taiwan to the motherland. But I can't see anything happening, China has talked tough for years and has never followed up on their threats, but you never know, there's always a first time.
All we can do is hope China doesn't do anything stupid. It would be a sad day in history if the world sat by and let a communist nation invade a small democratic country, but crazier things have happened. The only way I would like to see Taiwan returned to China, is if China was a full and functioning democracy, but I'm not holding my breath on that one option either.
0 Comment(s):
Post a Comment