Description
Our opinions of and advice to the world. Updated whenever we get around to it.
Comments and suggestions can be sent to:
Dana -
virtual_zero@hotmail.com
Bob -
bobtheright@hotmail.com
Syndicate this site:
Atom
RSS
Latest Posts
MLA Speaks the Truth
- Bob
Putting It In Perspective
- Dana
We're All Screwed
- Dana
The Biggest Windbag Ever
- Bob
WMDs Are a Dead Issue
- Bob
Guns Fall Quiet?
- Dana
Canadian Hockey Roster
- Bob
Does Arafat Want Peace?
- Bob
The Vatican's Hypocrisy
- Bob
Previous Poll Results
- Dana
Links
Our Sponsors
Miscellaneous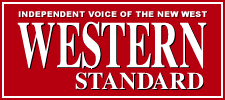 Privacy Policy
This work is licensed under a
Creative Commons License
.

Tuesday, May 18, 2004

Taking American troops out of Iraq before the situation is stabilized would only make the problem worse, America should not cut and run from Iraq. If this happens, I am quite sure we will be looking at a civil war in Iraq, this must be avoided at all costs.

A civil war in Iraq would be very similar to the one that took place in Lebanon in the 70s, only much bigger and bloodier, which we all know is not a good thing. Lebanon lost many of its functions as a financial, cultural, and communications center in the Middle East as a result of the civil war. By the time the war ended, the country was only a shadow of its former self.

Many of Lebanon's top businessmen (and women), bankers and community leaders choose to emigrate as a direct result of all the fighting. The sacrifices that they would have had to make would have been too large, leaving the country and starting a new life elsewhere was the only option for many. Losing all these talented people had a very bad effect on Lebanon as a whole.

Iraq cannot afford to lose its leaders and brain power, these people are essential to leading Iraq out of its fog. The terrorists know this fact all to well, we must not let them succeed in destroying Iraq's future.

Much of Lebanon's infrastructure, everyday life and almost all economic activity were also destroyed as a result of the war. It would be catastrophic for Iraq to suffer the same fate as Lebanon did.

Many internal and external factors played a role in Lebanon's demise and many of these same factors (clan rivalries, foreign influence, religious strife) are present in Iraq today. If America leaves Iraq without a strong government in place and a stable population, many of these same factors could very well lead Iraq into its own civil war, a scary thought.

Lebanon has yet to recover from its civil war, and that was 30 years ago. There are also no indications that would lead me to believe that Iraq would recover from one any better. The Middle East cannot afford any more large set backs, especially one as big as an Iraqi civil war.

0 Comment(s):
Post a Comment