Description
Our opinions of and advice to the world. Updated whenever we get around to it.
Comments and suggestions can be sent to:
Dana -
virtual_zero@hotmail.com
Bob -
bobtheright@hotmail.com
Syndicate this site:
Atom
RSS
Latest Posts
Funny Quote from Bush
- Bob
Boring Weekends
- Dana
Terrorists Threaten P.E.I.
- Bob
Canada to Help in Haiti
- Bob
The World in General
- Bob
Did You Know?
- Bob
Life in the Sudan
- Bob
Some Funnies Courtesy of the Girlfriend
- Dana
Sea Kings to Fly Again
- Bob
Help Us Understand Haiti
- Bob
Links
Our Sponsors
Miscellaneous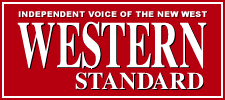 Privacy Policy
This work is licensed under a
Creative Commons License
.

Saturday, March 06, 2004
Don't ask me why it took this long but our soldiers in Afganistan have received new transportation this week to replace the aging Iltis jeeps. Better late than never I guess.
Full story click here
The new Mercedes-Benz G Wagons have features like armour plating, bullet-resistant glass windows and a grenade-proof roof, do you think this could have helped Corporal Jamie Brendan Murphy? If it would have saved his life, does the government have some explaining to do?
Here Warrant Officer Alain Blanchette voices his opinion of the new Canadian ride, "You feel like you've got something around you that is going to protect you. I know one thing for sure. Everybody will be more confident and secure in this vehicle than the Iltis."
Well anyway this is good news for our troops stationed in Afganistan, I hope it makes their job easier. I hope the government of Canada continues to support our troops in the field by giving them new and improved equipment, every little bit counts when lives are on the line.
0 Comment(s):
Post a Comment