Description
Our opinions of and advice to the world. Updated whenever we get around to it.
Comments and suggestions can be sent to:
Dana -
virtual_zero@hotmail.com
Bob -
bobtheright@hotmail.com
Syndicate this site:
Atom
RSS
Latest Posts
Beyond Belief
- Dana
Classic
- Dana
Down For Maintenance
- Dana
Richard Clark Has Lost His Marbles
- Dana
Hanson At His Best
- Dana
Law Enforcement Is Not The Answer
- Dana
Spanish Popular Party Admits Defeat
- Dana
Uprising In Iran
- Dana
Bombings In Madrid
- Dana
Kerry And The World
- Dana
Links
Our Sponsors
Miscellaneous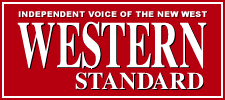 Privacy Policy
This work is licensed under a
Creative Commons License
.

Friday, March 26, 2004
The Star editorial today
doesn't seem to think that there is any problems with the Supreme Court here in Canada. Given Paul Martin must appoint two judges and his plan for a committee to review or question the appointees The Star responds:
This is a bad idea when it comes to the Supreme Court.

The court's judicial independence is not in question. Few people would find fault with the calibre of these jurists, who have served Canadians well in judgments on issues of national importance. Currently, justices are appointed at the Prime Minister's discretion. Appointees must be a judge of a provincial superior court or have 10 years at the bar of a province.
I would respond to The Star with; of course you don't find fault with the current method of appointing Supreme Court Justices. They probably haven't rendered a decision that your editorial board disagreed with in years. What about the rest of us though?
Contrary to what The Star may believe there are a lot of people who find fault with many of the current members of the Supreme Court. The Supreme Court now creates law and yet few Canadians could name one member of the Supreme Court. How is it that such an influencial body is so poorly understood by the Canadian public?
That of course is what The Star is afraid of. They prefer that its members remain unknown. They prefer that the Canadian public has no input into who sits on the bench. That of course benefits their social agenda. The Supreme Court is used to pass law that no Canadian politician would touch. Gay marriage is a good example. Even the Liberal Party would balk at passing legislation that legalized gay marriages. The court on the otherhand is answerable to no-one. And hence it can do what it pleases.
Contrary to what The Star may think, having a judiciary that creates law is not in the long term interests of a country. Especially if that judiciary doesn't answer to anyone. If you are being given the power to create law then the Canadian public deserves to know what your past record has been and why you are being appointed.
If the editorial board of The Star is so concerned about judges losing their independence then I'ld ask... Why do we bother voting for our MPs? Both create law and influence our lives. Any reasons used to justify voting for our MPs equally apply to voting for our judges.
0 Comment(s):
Post a Comment