Description
Our opinions of and advice to the world. Updated whenever we get around to it.
Comments and suggestions can be sent to:
Dana -
virtual_zero@hotmail.com
Bob -
bobtheright@hotmail.com
Syndicate this site:
Atom
RSS
Latest Posts
Made Some More Changes To The Server
- Dana
Steyn On Clarke
- Dana
Supreme Court Appointees
- Dana
Beyond Belief
- Dana
Classic
- Dana
Down For Maintenance
- Dana
Richard Clark Has Lost His Marbles
- Dana
Hanson At His Best
- Dana
Law Enforcement Is Not The Answer
- Dana
Spanish Popular Party Admits Defeat
- Dana
Links
Our Sponsors
Miscellaneous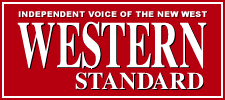 Privacy Policy
This work is licensed under a
Creative Commons License
.

Sunday, March 28, 2004
I was over at the grocery store about an hour ago and there to my surprise were donair kits!
Bonte Donairs
are now available in Ontario! God bless Bonte!
This is the first time I've ever seen them in Ontario. Sweet day. Oh sweet day.
1 Comment(s):
We found them at Sobey's in February and we buy two every week! We have loved donairs since we were in highschool back in the late 80's. We would go the Daffy Donairs every lunchtime and eat 2 large ones each. So happy that we can make them at home as often as we want!


Post a Comment