Description
Our opinions of and advice to the world. Updated whenever we get around to it.
Comments and suggestions can be sent to:
Dana -
virtual_zero@hotmail.com
Bob -
bobtheright@hotmail.com
Syndicate this site:
Atom
RSS
Latest Posts
Praise The Lord!
- Dana
Made Some More Changes To The Server
- Dana
Steyn On Clarke
- Dana
Supreme Court Appointees
- Dana
Beyond Belief
- Dana
Classic
- Dana
Down For Maintenance
- Dana
Richard Clark Has Lost His Marbles
- Dana
Hanson At His Best
- Dana
Law Enforcement Is Not The Answer
- Dana
Links
Our Sponsors
Miscellaneous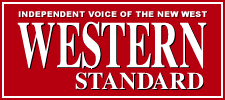 Privacy Policy
This work is licensed under a
Creative Commons License
.

Sunday, March 28, 2004
I'm reading Margaret Thatcher's book
Statecraft: Strategies For A Changing World
and Chapter 7, Human Rights And Wrongs is very interesting.
She basically makes the argument and lays out the proof that the 'right' has done more to create and defend individual rights and liberties than the 'left'.
She writes:
This fundamental division between conservatives and socialists, with the former much concerned about liberty and the latter more keen on equality, applied to domestic policy. But it applied to international affairs as well. Listening to the New Left preen itself on its pluralism and inclusiveness, you might be forgiven for thinking that it was they who expended their energies in pressing conservative governments to respect human rights. But that, of course, is nonsense. It was, rather, the capitalist West which compelled the socialist East to treat its subjects as human beings, rather than as pawns or chattels.
The main concern she has in this chapter is that 'liberty' is now taking on a new meaning that it has traditionally had:
The answer is that rights no longer seem to mean what they used to do, and are being used to diminish not expand liberty
She basically divides the advocates of 'liberty' into two camps: those who are realist, and those who are utopians. In the realist tradition she places, naturally, Great Britian, and those societies that are founded on its laws and customs. She uses the
Magna Carta
as an example due to its clarity and commonsense clauses:
+ (39) No free man shall be seized or imprisoned, or stripped of his rights or possessions, or outlawed or exiled, or deprived of his standing in any other way, nor will we proceed with force against him, or send others to do so, except by the lawful judgement of his equals or by the law of the land.

+ (40) To no one will we sell, to no one deny or delay right or justice.
Another example is the
English Bill Of Rights
. What it defines as a 'right' is clearly identified and the means to ensure it are clear as well.
The other example of course is the
American Declaration Of Independence
. This document and the resulting American Constitution and Bill Of Rights make unmistakably clear what is defined as a right:
We hold these truths to be self-evident, that all men are created equal, that they are endowed by their Creator with certain unalienable Rights, that among these are Life, Liberty and the pursuit of Happiness.--That to secure these rights, Governments are instituted among Men, deriving their just powers from the consent of the governed, --That whenever any Form of Government becomes destructive of these ends, it is the Right of the People to alter or to abolish it, and to institute new Government, laying its foundation on such principles and organizing its powers in such form, as to them shall seem most likely to effect their Safety and Happiness.
In contrast to the realists, the utopians do not clearly define rights and in the cases where they do the means to ensure them are unclear. Using the
French Declaration Of The Rights Of Man
as an example:
The representative of the French people, organized as a National Assembly, believing that the ignorance, neglect or contempt of the rights of man are the sole cause of public calamities and of the corruption of governments, have determined to set forth in a solemn declaration the natural, inalienable and sacred rights of man, in order that this declaration, being constantly before all the members of the social body, shall remind them continually of their rights and duties; in order that the acts of the legislative power, as well as those of the executive power, may be compared at any moment with the ends of all political institutions and may thus be more respected; and, lastly, in order that the grievances of the citizens, based hereafter upon simple and incontestable principles, shall tend to the maintenance of the constitution and redound to the happiness of all. Therefore the National Assembly recognizes and proclaims, in the presence and under the auspices of the Supreme Being, the following rights of man and of the citizen:

...

4. Liberty consists in the freedom to do everything which injures no one else; hence the exercise of the natural rights of each man has no limits except those which assure to the other members of the society the enjoyment of the same rights. These limits can only be determined by law.

5. Law can only prohibit such actions as are hurtful to society. Nothing may be prevented which is not forbidden by law, and no one may be forced to do anything not provided for by law.

6. Law is the expression of the general will. Every citizen has a right to participate personally or through his representative in its formation. It must be the same for all, whether it protects or punishes. All citizens, being equal in the eyes of the law, are equally eligible to all dignities and to all public positions and occupations, according to their abilities, and without distinction except that of their virtues and talents.
Throughout the French Declaration no real 'rights' are ever granted. The only 'rights' a Frenchman had were those determined by law. Law of course changes over time and so in short, no rights were really granted. A 'right' cannot be revoked under any circumstances. This is of course how the first French Republic came to an end.
The
U.N. Declaration Of Human Rights
is another example of a utopian declaration that though well intentioned provides no means to ensure its articles are met. It clearly states what rights should exist but it provides to idea as to how these rights will be realized:
Article 22.
Everyone, as a member of society, has the right to social security and is entitled to realization, through national effort and international co-operation and in accordance with the organization and resources of each State, of the economic, social and cultural rights indispensable for his dignity and the free development of his personality.

Article 23.
(1) Everyone has the right to work, to free choice of employment, to just and favourable conditions of work and to protection against unemployment.

(2) Everyone, without any discrimination, has the right to equal pay for equal work.

(3) Everyone who works has the right to just and favourable remuneration ensuring for himself and his family an existence worthy of human dignity, and supplemented, if necessary, by other means of social protection.

(4) Everyone has the right to form and to join trade unions for the protection of his interests.

Article 24.
Everyone has the right to rest and leisure, including reasonable limitation of working hours and periodic holidays with pay.

Article 25.
(1) Everyone has the right to a standard of living adequate for the health and well-being of himself and of his family, including food, clothing, housing and medical care and necessary social services, and the right to security in the event of unemployment, sickness, disability, widowhood, old age or other lack of livelihood in circumstances beyond his control.

(2) Motherhood and childhood are entitled to special care and assistance. All children, whether born in or out of wedlock, shall enjoy the same social protection.

Article 26.
(1) Everyone has the right to education. Education shall be free, at least in the elementary and fundamental stages. Elementary education shall be compulsory. Technical and professional education shall be made generally available and higher education shall be equally accessible to all on the basis of merit.

(2) Education shall be directed to the full development of the human personality and to the strengthening of respect for human rights and fundamental freedoms. It shall promote understanding, tolerance and friendship among all nations, racial or religious groups, and shall further the activities of the United Nations for the maintenance of peace.
So I guess in short, the utopian will create declarations and constitutions that are idealistic, not realistic. Because of this the utopian versions become not rights designed to protect individuals but instead tools used by those in power to advance their political or social causes. That may not be their intent but it is often the result.
Rights as declared in the realist cases cannot easily be redefined because they are:
1) clearly identified as to why they exist (ie. bestowed by God, a natural right of man, etc...)
2) the right is granted to the ruled (ie. the commoner) instead of the ruler
3) the means to ensure the right is respected are already in place when granted, or the method to ensure it is clearly defined
Utopian rights on the otherhand are often not rights bestowed to the individual but instead are obligations placed upon others in order so that someone else's rights are met. In the case of the U.N. Declaration Of Human Rights, all kinds of rights are bestowed upon people. Free education, guaranteed employment, etc... but of course these are not just rights but they are also obligations placed upon others in society as well as obligations that the ruler must meet. The conflict between these two obligations leads to too much confusion as to what the intended right really is.
As well utopian rights are often all encompassing instead of limited to what is practical. In the American and British traditions the number of rights is quite small and restricted. This ensures that they cannot be redefined easily. Utopian rights on the otherhand include everything imaginable, nothing is left out. Because they include everything as a right, nothing ever becomes ingrained in the psyche of the society. This is of course because all things cannot be ensured and in a utopian declaration most rights will go unmet.
Few things in life are guaranteed. Realists accept this. Utopians of course do not.
0 Comment(s):
Post a Comment