Description
Our opinions of and advice to the world. Updated whenever we get around to it.
Comments and suggestions can be sent to:
Dana -
virtual_zero@hotmail.com
Bob -
bobtheright@hotmail.com
Syndicate this site:
Atom
RSS
Latest Posts
Life in the Sudan
- Bob
Some Funnies Courtesy of the Girlfriend
- Dana
Sea Kings to Fly Again
- Bob
Help Us Understand Haiti
- Bob
Saddam Takes Billions
- Bob
I Am Joe, and I'm Canadian
- Bob
Solution for Hamas
- Bob
The Palestinian Authority Speaks
- Bob
Shoko Asahara To Hang
- Bob
Israel's Barrier
- Bob
Links
Our Sponsors
Miscellaneous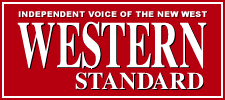 Privacy Policy
This work is licensed under a
Creative Commons License
.

Tuesday, March 02, 2004

I'm going to give you five quick facts, see how many of them that you know. 5 for 5 means your very informed while 0 for 5 means you should read more.

1. That 40% out of 44 million Koreans have one of the three most popular last names, they are Kim, Lee and Park.

2. In 1992 the CSE ( Canada's version of American's NSA ) spied on Mexican trade representatives during the NAFTA Negotiations.

3. In 1976 two U.S. soldiers were beaten to death with axe handles and iron bars by several North Korean soldiers. Do you know what the offending act was? The Americans were attempting to cut down a tree that was in the DMZ.

4. At it's peak, foreign aid to Somalia soared to $80 per person, the highest in Africa. Aid was equivalent to half of the gross domestic product. I think drugs and guns made up the other half.

5. In February 1982 Hafez Al-Assad put down a revolt in the city of Hama by leveling it with artillery and bombs. The death total was thought be as high as 25 000 people, who were Syrian citizens.

Did I slip any in there that you didn't know, if I didn't, I never want to get into a debate with you that has to do with facts. For those of you that knew all of them, here is a one question bonus round, if you know this one, I will be truly amazed.

Bonus - Osama Bun Laden's number for his satellite phone used to be 00873682505331, he used this number when he first moved from Sudan to Afganistan. No sense in trying it though, I would imagine he has changed it in light of all that has gone on lately.

Guess what you win for knowing all six, yup that's right the exact same thing as all the people that didn't know any of them, NOTHING. You can take pride in the fact that you know your shit though, if nothing else.

0 Comment(s):
Post a Comment