Description
Our opinions of and advice to the world. Updated whenever we get around to it.
Comments and suggestions can be sent to:
Dana -
virtual_zero@hotmail.com
Bob -
bobtheright@hotmail.com
Syndicate this site:
Atom
RSS
Latest Posts
The Palestinian Authority Speaks
- Bob
Shoko Asahara To Hang
- Bob
Israel's Barrier
- Bob
Al-Qaeda Plays Hockey
- Bob
If O'Reilly Says It's Ok
- Bob
Does Crime Pay?
- Bob
GM Tailgates Fail
- Bob
Chretien Warm Up?
- Bob
Another Week
- Dana
Top Referrers to this Site
- Bob
Links
Our Sponsors
Miscellaneous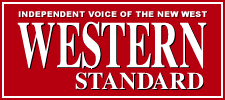 Privacy Policy
This work is licensed under a
Creative Commons License
.

Saturday, February 28, 2004
I have been reading over at
RAND
and found an article by Steven Simon and Jonathan Stevenson. It's about what has to be done with Hamas before peace can be made between the Palestinians and the Israelis.
For full story click here.
Just to give you an idea of some of the things they cover, I'll give you some of the best quotes.
"Unlike the Irish Republican Army, Hamas — the largest and most powerful of the religiously based Palestinian terrorist groups — cannot be tamed by political compromise. Hamas's radical Islamist doctrine indicates that even in a new Palestinian state, Hamas will try to use the state as a platform first to defeat its secular rivals and ultimately to extinguish the state of Israel. Hamas, then, must be coercively disarmed. If it is not, any new state will be doomed to instability and probably civil war."
"The PA's unwillingness or inability to disarm Hamas feeds Israel's reluctance to advance the peace process."
"At this point, direct pressure on Arafat is probably useless. But the U.S. could go around him. Selective investment in equipping, training and advising Palestinian security forces would provide a real incentive to ambitious and forward-looking Palestinians to distance themselves from Arafat."
"There's still a need for a Plan B, however. All these efforts might fail to quell Hamas's terrorist threat, making U.S. military intervention the only option for stopping an insurrection from a Hamas-led coalition."
"The preferred outcome should be for re-energized U.S. political engagement in the Middle East peace process, coupled with counterterrorism assistance to an enlightened PA. But should intervention prove necessary, the U.S. must ensure that it is not merely to protect an elected Palestinian government but also to secure a fair and honorable Palestinian administration that could stand as a democratic example for the entire Middle East."
Yasser Arafat and all other corrupt officals need to be removed from power, they only slow down the peace process. They also hold back real leaders from taking power, leaders who want to make real changes that would help their own people and also help the Palestinians and Israelis grow together, instead of apart.
0 Comment(s):
Post a Comment