Description
Our opinions of and advice to the world. Updated whenever we get around to it.
Comments and suggestions can be sent to:
Dana -
virtual_zero@hotmail.com
Bob -
bobtheright@hotmail.com
Syndicate this site:
Atom
RSS
Latest Posts
Shoko Asahara To Hang
- Bob
Israel's Barrier
- Bob
Al-Qaeda Plays Hockey
- Bob
If O'Reilly Says It's Ok
- Bob
Does Crime Pay?
- Bob
GM Tailgates Fail
- Bob
Chretien Warm Up?
- Bob
Another Week
- Dana
Top Referrers to this Site
- Bob
Top Ten List
- Bob
Links
Our Sponsors
Miscellaneous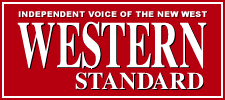 Privacy Policy
This work is licensed under a
Creative Commons License
.

Friday, February 27, 2004
I'm going to give you some quotes from the PA, tell me what you think of them. Remember the U.S. and the rest of the West support a Palestinian state, go figure.
"The new Fuhrer [Bush] will return the world to the Stone Age, while Hitler only left tens of millions of dead."
"The world stands today at the edge of a dangerous slope which threatens the destiny of all humanity. The President of the most powerful nation in the world suffers from megalomania and thinks he's a prophet. He uses military force to rearrange the world as he likes.
"No doubt that the personality of President Bush will be juicy material for tens of psychology books, for he has many characteristics of historical figures that left a negative impact on course of global history lead by the Fuhrer of Germany, Adolf Hitler, and his Nazi and racist proclamations. The Cuban President, Fidel Castro who has deep knowledge of President Bush's history already called him "Fuhrer of the globalization era or the new world order."
"The Palestinians will shake the earth under the feet of the blood and oil sucking neo-imperialists - the "American European Russian alliance".The right wing lobby, [which] controls Washington and runs a dirty war against all that is Arab and Muslim. It is a Fascist right that formed an alliance with the Fascist Israeli Colonialists."
"The political and military balance of power is not completely against the Arabs. There are very vulnerable spots and internal crises that the Bush-Sharon alliance suffer, and the Arab resistance is able on the various burning fronts to force this alliance to pay a dear price."

The total message the PA continues to send to its people is that the US and the West are paramount enemies of the Palestinians and the Arab world, and must be fought. This anti American hatred continues at the very time that the US continues to give political and financial support to the PA.
I say cut off all funds to the Palestinian Authority, money going to an organization like this is down right wrong. The PA doesn't want peace with Israel, teaches hate of the West and Israel to their children and enrichs themselves at the plight of their own people.
0 Comment(s):
Post a Comment