Description
Our opinions of and advice to the world. Updated whenever we get around to it.
Comments and suggestions can be sent to:
Dana -
virtual_zero@hotmail.com
Bob -
bobtheright@hotmail.com
Syndicate this site:
Atom
RSS
Latest Posts
Al-Qaeda Plays Hockey
- Bob
If O'Reilly Says It's Ok
- Bob
Does Crime Pay?
- Bob
GM Tailgates Fail
- Bob
Chretien Warm Up?
- Bob
Another Week
- Dana
Top Referrers to this Site
- Bob
Top Ten List
- Bob
Rights and Freedoms
- Bob
The Hits Just Keep Coming
- Bob
Links
Our Sponsors
Miscellaneous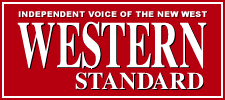 Privacy Policy
This work is licensed under a
Creative Commons License
.

Wednesday, February 25, 2004
There has been a lot of talk recently about the barrier Israel is building to keep out terrorists or suicide bombers, whatever you want to call them. I think the wall is a good idea, the Israelis have tried to make peace several different times and it has failed. Largely the fault of Yasser Arafat, so as a last ditch attempt to protect their people the Israelis have choose to build themselves a wall. It's not the Israelis who want a wall, it's the terrorists who are making the wall a necessity.
You have to put yourself in the shoes of the Israelis, living in fear of getting blown up on a bus or sitting down for a coffee with a friend. It's scary, it doesn't matter who you are, it could happen. If we in Canada, had to deal with such a situation, we'd be wondering why it took the government so long to build a wall to save us.
What about the Palestinians you say, don't they deserve a country to call their own? Yes they do but time and time again they have had a change for their own country and didn't take the offer. Starting in 1947 all the at up to the present, they were offered a chance at peace and they didn't take it. There comes a time when you have to realize that violence is not working and move on the something else, like getting a state peacefully, building an economy, school system and infrastructure.
Sure I realize the wall could be the cause of some undesirable situations, like keeping law abiding people away from their jobs and families but I blame suicide bombers for the wall not Israel so that argument isn't going to work with me. Israel wouldn't be building this wall if there was a two state solution, so blame Arafat and the terrorists for the wall, I do.
Johan Goldberg over at
NRO
has recently done a good article on the subject, give it a read
here
. He makes some good points about the wall like,
"Others don't like the wall because it will remove "incentives" for Israel to negotiate a permanent peace. In other words, they object to the fact that the wall will work. Because the "incentives" for Israel to negotiate are the waves of terrorists blowing up old ladies on buses and kids in pizza parlors."
It's pretty simple when it's laid out like that isn't it. It's hard to argue that Israel doesn't have a right to defend it's own people, right or would you rather they went back to taking over towns and villages instead, because that slowed down the rate of suicide bombing too.
Wall or no wall the two sides must agree to live beside one another in peace before the wall will not be needed any longer, so it's up to the people to decide how long the wall will stand.
0 Comment(s):
Post a Comment