Description
Our opinions of and advice to the world. Updated whenever we get around to it.
Comments and suggestions can be sent to:
Dana -
virtual_zero@hotmail.com
Bob -
bobtheright@hotmail.com
Syndicate this site:
Atom
RSS
Latest Posts
Does Crime Pay?
- Bob
GM Tailgates Fail
- Bob
Chretien Warm Up?
- Bob
Another Week
- Dana
Top Referrers to this Site
- Bob
Top Ten List
- Bob
Rights and Freedoms
- Bob
The Hits Just Keep Coming
- Bob
John Edwards Posters
- Bob
The Power of Faking It
- Dana
Links
Our Sponsors
Miscellaneous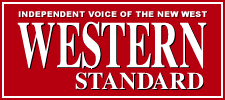 Privacy Policy
This work is licensed under a
Creative Commons License
.

Tuesday, February 24, 2004
I've heard way to much about Mel Gibson's "The Passion of the Christ" but I'm going to add another story to the growing number in the media. It's not like Mel needs any more help getting people to hear about his new movie, it's all over the place.
Bill O'Reilly has seen the movie and he says that there is nothing wrong with it at all except for the violence, which he thought was a little much.
Here is the full story.
O'Reilly says that it stays pretty much to the Bible, except for a couple details and that people shouldn't be alarmed. O'Reilly makes a good point as it's quoted here,
"People who hate Jews don't need a movie to fuel their neurosis. Haters will find a way."
Of course with all the talk about the movie, good or bad, we'll all just have to watch the movie and decide for ourselves. If Bill O'Reilly thinks it's OK, it must not be that bad.
0 Comment(s):
Post a Comment