Description
Our opinions of and advice to the world. Updated whenever we get around to it.
Comments and suggestions can be sent to:
Dana -
virtual_zero@hotmail.com
Bob -
bobtheright@hotmail.com
Syndicate this site:
Atom
RSS
Latest Posts
Chretien Warm Up?
- Bob
Another Week
- Dana
Top Referrers to this Site
- Bob
Top Ten List
- Bob
Rights and Freedoms
- Bob
The Hits Just Keep Coming
- Bob
John Edwards Posters
- Bob
The Power of Faking It
- Dana
The Canada-U.S. Relationship
- Bob
Good News for Canada
- Bob
Links
Our Sponsors
Miscellaneous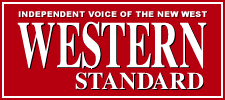 Privacy Policy
This work is licensed under a
Creative Commons License
.

Monday, February 23, 2004
I am would be interested to know how long has General Motors been making tailgates for trucks, anyone know? How could they all of a sudden forget how to make a tailgate that works?
CBC
is reporting the story on how tailgate failures might make GM recall some vehicles.
For full story and models involved click here
.
GM has been making trucks for as long as I can remember, how would you like to be the guy who designed the tailgate that doesn't work? It seems like a pretty simple thing, but you never know. Something like tailgates, brakes or windshield wipers, you would think they would have it figured out by now.
0 Comment(s):
Post a Comment