Description
Our opinions of and advice to the world. Updated whenever we get around to it.
Comments and suggestions can be sent to:
Dana -
virtual_zero@hotmail.com
Bob -
bobtheright@hotmail.com
Syndicate this site:
Atom
RSS
Latest Posts
Starting To Use Atom
- Dana
Hasselhoff Ended The Cold War
- Dana
The Mother Of All Enquiries
- Dana
Khomeini Moves To Iraq
- Bob
Nothing But Links Today
- Dana
The CBC and Don Cherry
- Dana
Democratic Underground
- Bob
Ricin, Homegrown or Overseas
- Bob
The New French Civil War
- Bob
Question of the Night
- Bob
Links
Our Sponsors
Miscellaneous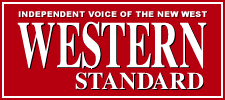 Privacy Policy
This work is licensed under a
Creative Commons License
.

Sunday, February 08, 2004

What is wrong with a country that has Petroleum reserves, natural gas, a canal, great rivers, tourist attractions, a market of nearly 70 million people and needs over 3 billion dollars of foreign aid a year? Over half of all aid that goes to Egypt comes from the United States of America.

I tell you what is wrong, Egypt has a miserable economy and it's getting worse. It's a bad situation when the people that are unemployed and hopeless are turning to groups like the Muslim Brotherhood, because their government does nothing for them. The economy needs to be modernized and reforms made, not just ones on paper either.

Egypt needs a true democracy, not the one that they have now where election are bought and rigged. Government should be what the people make it not the other way around.

The banking sector also needs much work. People can't get loans to start small businesses or add to companies they already own. Businesses also have a hard time dealing with dirty bureaucrats and politicians that are only interested in lining their own pockets.

I think there should be strings attached to the aid money given to Egypt and other countries like Jordan. If the governments aren't making the right reforms, to benefit the people not just those high up in the establishment, aid money should be suspended until the governments make the necessary changes. Tough love is a good idea.

The United States and other countries that give aid money shouldn't have to put up with governments saying one thing and doing another. For example a state run newspaper in Egypt had a recent headline of "U.S. Planning to Bomb Mecca and Cairo", it's a wonder the people are against the west, when they get a daily dose of things like this.

Egypt must be brought into the modern world and if they are serious about making the proper reforms international aid money will be a great start. The current cycle of bad government will not stand. What incentive does the government of Egypt have to make reforms if it is not held accountable for it's actions. That's what I propose the International community should do, hold corrupt government accountable. It's a pretty simple concept, don't you think?

0 Comment(s):
Post a Comment