Description
Our opinions of and advice to the world. Updated whenever we get around to it.
Comments and suggestions can be sent to:
Dana -
virtual_zero@hotmail.com
Bob -
bobtheright@hotmail.com
Syndicate this site:
Atom
RSS
Latest Posts
Steyn On Cherry
- Dana
Egypt Needs Change
- Bob
Starting To Use Atom
- Dana
Hasselhoff Ended The Cold War
- Dana
The Mother Of All Enquiries
- Dana
Khomeini Moves To Iraq
- Bob
Nothing But Links Today
- Dana
The CBC and Don Cherry
- Dana
Democratic Underground
- Bob
Ricin, Homegrown or Overseas
- Bob
Links
Our Sponsors
Miscellaneous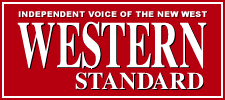 Privacy Policy
This work is licensed under a
Creative Commons License
.

Monday, February 09, 2004
Let me just start by saying this, I believe animals should not be abused for entertainment or just for shits and giggles but if testing on animals finds a cure for something and saves my life one day, then I'm all for it.
This story
in
Front Page Mag
tells about how so called animal rights activists are trying to shut down a lab at Cambrigde University because they do testing on animals. Some of these people are not peaceful protesters, they are threatening and using violence on staff at the lab.
Does that make any sense to you or am I just cold hearted? Hurting humans so they stop doing scientific work on animals, remember this work could benefit us all one day. I just don't see the point.
I did run this by my dog Jessie too. She thought doing tests on animals (at least the ugly ones) was a good idea. These tests could help other animals too, even her one day she said. Well maybe she didn't say all that but that's what she was thinking.
Anyway if these violent animal rights activists don't want to volunteer to be tested on, then I suggest we us animals instead. Maybe we could fine an alien race to do the testing on or maybe somebody else has a good idea. Any death threats or helpful ideas can be left in the comments.
0 Comment(s):
Post a Comment