Description
Our opinions of and advice to the world. Updated whenever we get around to it.
Comments and suggestions can be sent to:
Dana -
virtual_zero@hotmail.com
Bob -
bobtheright@hotmail.com
Syndicate this site:
Atom
RSS
Latest Posts
No Free Ride For Abdul Karim
- Bob
God Bless Our Soldiers
- Dana
Stinking France
- Dana
Prime Minister for a Day
- Bob
Hamas Pleads For Help
- Bob
Canada Votes 2004
- Dana
Monkey Update
- Dana
Monkeys?
- Dana
Feeling Light Headed
- Bob
Guide for Recovering Liberals
- Bob
Links
Our Sponsors
Miscellaneous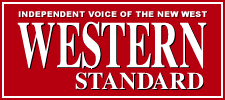 Privacy Policy
This work is licensed under a
Creative Commons License
.

Wednesday, January 28, 2004
I know Tom Friedman is a liberal and writes for the NYTimes but I like
this article
about Iraq. It's takes a look from a different angle, not just was America wrong or right for invading Iraq.
He makes the point that America is not the only one to blame for the sad situation in the Middle East like so many people seem to think. The countries of the Middle East themselves share the blame along with a lot of countries in Europe.
So many things have to change in the Middle East for any real progress is to be made and the U.S. should not be at fault for all the problems. People have to take responsibility for their own problems. The international community should back all efforts to remake the Middle East, it's everybody's problem.
With population growing in the Middle East and economies getting worse, problems are only going to get worse and spill into other regions of the world. Like Mr. Friedman says jobs are very important to helping people help themselves. Where do you go if there is no work and nothing to do, to the mosques that's where and we all know where that leads.
In Syria civil servants make up about 1.5 million jobs. The average average amount of time these workers are actually working a week is about an average of 37 minutes a day. All these jobs are payed for by oil money, what happens when the oil money runs out. Syria also has a 500 000 man army, what happens when Syria can't afford to pay these young men anymore.
Unless major changes are made in the Middle East things are going to get a hell of a lot worse than they are now. The U.S. is trying to make these changes in Iraq which had similar problems to Syria since they have shared the same Ba'athist ideology. The world should help American anyway they can now while there is still a small ray of hope left for the people of the Middle East.
Everything in the region is done with cash money, you can't get a loan for your small business or even to build a home. How are these people supposed to help themselves if there isn't a system in place that promotes business and innovation. Bribes are the only way to have goods shipped to your company or operation. If your business works too well, the government will squeeze you out unless you are an insider. A strong transparent economy is the only real way to save the Middle East.
I hope in a couple generations we can say that this is well on it's way to working out but I have my doubts. We all have to be in this thing for the long haul, it's not being to be easy but so many millions are depending on this, if they reailze it or not. If Iraq works the region has a chance, it's that simple.