Description
Our opinions of and advice to the world. Updated whenever we get around to it.
Comments and suggestions can be sent to:
Dana -
virtual_zero@hotmail.com
Bob -
bobtheright@hotmail.com
Syndicate this site:
Atom
RSS
Latest Posts
Required Reading
- Bob
Democrats That Support Bush
- Bob
War on Terror and Gulf War II Poetry
- Dana
Somewhat of a technical question
- Dana
Surprise! Fooled you again!
- Dana
The famous list
- Dana
Al Franken Pins Heckler at Dean Rally
- Bob
Tom Friedman Speaks
- Bob
No Free Ride For Abdul Karim
- Bob
God Bless Our Soldiers
- Dana
Links
Our Sponsors
Miscellaneous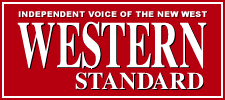 Privacy Policy
This work is licensed under a
Creative Commons License
.

Saturday, January 31, 2004

The U.N. has passed a new resolution to name countries that are not doing enough to fight terror groups like Al-Qaeda and related groups. This is a good way of putting pressure on countries that are not pulling their weight in the fight against terror, hopefully it will shame them into making moves to freeze assets and bank accounts of terror groups.

More than half of the nations in the United Nations have not submitted reports detailing what they are doing to combat terrorism. This resolution my speed up the process a bit, who wants to be named as being soft on terror.

It will be interesting to see which countries are dragging their feet on this, although there will be some countries out there that you know will be on the list, some countries just don't have the will to make the terrorists mad for one reason or another.

Hopefully the U.N. won't drag their feet either if a country is not doing enough to fight terror, just put their name on the list if they are in breach of the guide lines. Don't delay or give a country chance after chance to make changes, just put them on the list and keep them there until the proper steps are taken by the country to get themselves off the list.