Description
Our opinions of and advice to the world. Updated whenever we get around to it.
Comments and suggestions can be sent to:
Dana -
virtual_zero@hotmail.com
Bob -
bobtheright@hotmail.com
Syndicate this site:
Atom
RSS
Latest Posts
Aluminum Warships
- Bob
Our Country
- Bob
Politically Correct
- Bob
More Clark Bashing
- Bob
The Truth on Poverty
- Dana
Sharon Backs Diplomat
- Bob
Humans Totally Kick Ass
- Dana
Coulter On Clark
- Bob
Goldberg Asks A Good Question
- Bob
Ambassador wrecks Swedish Exhibit
- Dana
Links
Our Sponsors
Miscellaneous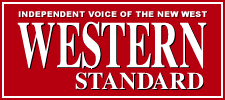 Privacy Policy
This work is licensed under a
Creative Commons License
.

Thursday, January 22, 2004

So I guess you guys care about Canada as I can see from the comments in the last couple of stories. Today we can talk about marijuana, see what everyone thinks about that.

I think marijuana should NOT be legalized, like we need more things in this country that people can get hooked on that are easy to get. Like the stinking government doesn't make enough on taxes from booze and video gambling machines (the vultures).

Since when is it alright for the government to kick people when there down. Tax the poor idiot with the drinking problem, tax the poor idiot that spends his whole check in the VLTs, now we need to tax people that smoke pot. One reason for this, the government can make a shit load of money because a lot of people smoke pot now a days. Liberals love their taxes! Tax the " Sex Trade Workers " , don't think they haven't thought about that, there's money to be made.

That's the only reason the government of Canada wants to legalize pot is because it can make money off of it and secondly it's a lot of work trying to stop people from doing it, GOD FORBID the government had to work for their yearly pay increase by coming up with new ideas to stop drug use.

What are the good points if the government decides to legalize pot, are there any? Just thought of one, the Toronto Raptors will be able to draw more free agents to Canada if marijuana is legal, just think about that for a second. Half the Portland Trail Blazers will play for free but besides that do the positives out-weigh the negatives. No they don't.