Description
Our opinions of and advice to the world. Updated whenever we get around to it.
Comments and suggestions can be sent to:
Dana -
virtual_zero@hotmail.com
Bob -
bobtheright@hotmail.com
Syndicate this site:
Atom
RSS
Latest Posts
Goldberg Asks A Good Question
- Bob
Ambassador wrecks Swedish Exhibit
- Dana
Moore Backing Clark
- Bob
In the news today...
- Dana
Sens 4 - Isles 4
- Dana
Why?
- Bob
A Few Changes at canadiancomment
- Dana
Saddam Overshadowing Saddam
- Bob
O'Reilly Has It Right
- Bob
Give War A Chance
- Dana
Links
Our Sponsors
Miscellaneous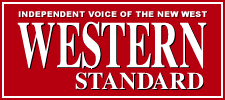 Privacy Policy
This work is licensed under a
Creative Commons License
.

Sunday, January 18, 2004
No, not the way Clark would like it to be ( she's pretty hot! ). Since I already had an article bashing Clark this week, I say it's shit on Wesley Clark week.
Here is Coulter's story
The Democrates Idea of A General
about Clark and it's also at
Townhall
.
Coulter makes some good points about Gen. Clark, she is usually right ( funny too ) about most things she talks about except for going off the deep end every once and a while. If your a fan of Wes Clark I think I'll get off his case next week, Maybe.