Description
Our opinions of and advice to the world. Updated whenever we get around to it.
Comments and suggestions can be sent to:
Dana -
virtual_zero@hotmail.com
Bob -
bobtheright@hotmail.com
Syndicate this site:
Atom
RSS
Latest Posts
Welcome to 2004
- Dana
Start 2004 In Style
- Bob
Xmas Wish List
- Bob
The Tune Has Changed
- Bob
Libya Going to Disarm
- Bob
The Death Penalty
- Dana
Bush Holding Bin Laden
- Bob
Quote of the day
- Dana
Amnesty International can go to Hell
- Dana
Has the Vatican lost it?
- Dana
Links
Our Sponsors
Miscellaneous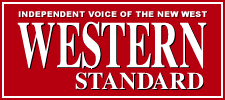 Privacy Policy
This work is licensed under a
Creative Commons License
.

Tuesday, January 06, 2004

Canadian radio stations are required by law to play a certain amount of Canadian music in their daily rotation. The law itself is not a bad law, it is there to promote home grown talent (which is a good thing).

My problem is with lazy radio stations that play the same tired old Canadian bands day after day so they can fill up on their Canadian content. We get to hear Celine Dion, Barenaked Ladies, Bryan Adams and Shania Twain five times each a day. They play these bands to death instead of doing their homework and finding new Canadian talent.

This law was put in to promote Canadian talent, not play the same old crap all the time and make us sick of our artists. It's a big country with millions of people, it's hard to believe that there are only about ten bands in all of Canada. At least that is what you would think if you only listened to public radio during the afternoons.

I need to be entertained, I have a short attention span so please start playing better music! It would be a good start to find it at home first. If you fail me station managers, I will be forced to buy a satellite radio system and listen to American radio. I know there are bigger problems in the world but I'll talk about them another day.

Oh yeah one more thing, congratulations to moveon.org for taking Bush bashing to far and proving that they are not to be taken seriously any longer.They knew damn well what they were putting on their site. As soon as you compare Bush to Hitler, Jews to Nazis or paint swatikas on American or Israeli flags you've proved without a shadow of a doubt that your a crackpot, case closed.