Description
Our opinions of and advice to the world. Updated whenever we get around to it.
Comments and suggestions can be sent to:
Dana -
virtual_zero@hotmail.com
Bob -
bobtheright@hotmail.com
Syndicate this site:
Atom
RSS
Latest Posts
Libya Going to Disarm
- Bob
The Death Penalty
- Dana
Bush Holding Bin Laden
- Bob
Quote of the day
- Dana
Amnesty International can go to Hell
- Dana
Has the Vatican lost it?
- Dana
The U.N. is no help to Iraq
- Dana
Saddam's Biggest Fans
- Bob
Saddam's Latest Book
- Dana
Things Found On Saddam
- Bob
Links
Our Sponsors
Miscellaneous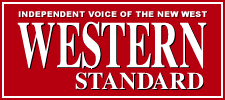 Privacy Policy
This work is licensed under a
Creative Commons License
.

Sunday, December 21, 2003
Some quick reading for you today. This story from Neil Cavuto says a lot about the countries that were against the war. There your friend only when the getting is good, who needs friends like this? What is the name of that old Hootie and the Blowfish song "Fairweather Johnson", yup that's them.
Nothing Succeeds...Like Success
If this war was so morally wrong, why are these countries getting on the band wagon now? The reasons they stayed out of the war hasn't changed, are they afraid they're missing the boat now? I guess they thought before the war they could make more money off of Saddam and now they realize they have a better change to make some off the Americans during the reconstruction. Money talks I guess, but we all knew that didn't we.