Description
Our opinions of and advice to the world. Updated whenever we get around to it.
Comments and suggestions can be sent to:
Dana -
virtual_zero@hotmail.com
Bob -
bobtheright@hotmail.com
Syndicate this site:
Atom
RSS
Latest Posts
Israel's Fence
- Bob
And the news in Europe
- Dana
Five Questions for the Unbelievers
- Bob
Keeping it short todayIt's a bit busy here today s...
- Dana
Privacy Policy
- Dana
My Very First Hate Mail
- Dana
Banning Poppies?
- Dana
Here's a Surprise
- Dana
Are Europeans Hopeless?
- Dana
A couple of interesting links...
- Dana
Links
Our Sponsors
Miscellaneous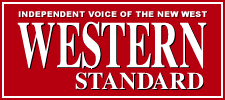 Privacy Policy
This work is licensed under a
Creative Commons License
.

Wednesday, November 12, 2003

How about some fun today. Let us pretend I have 200 million in the bank and the Russian Space Agency has let me talk them into buying 10 first class tickets on one of their rockets. I got one way tickets to the moon's surface. I would like help deciding who the 10 people you would like to send to the moon and hopefully never see again.

This is all made up of course but I would like to hear who drives you crazy and I don't mean me or your parents. I want to sent media and political personalties. Here is my list of the 10 front runners but I am willing to take input from you.

1. Noam Chomsky
2. Micheal Moore
3. Paul Begala
4. Gore Vidal
5. Jean Chretien
6. Yasser Arafat
7. Wes Clark
8. Edward Said
9. Hilary Clinton
10. Jacques Chirac

So there they are, I would like some help so leave your list on the comments. Remember be creative.